Proclear 1 Day Multifocal 30 Lenses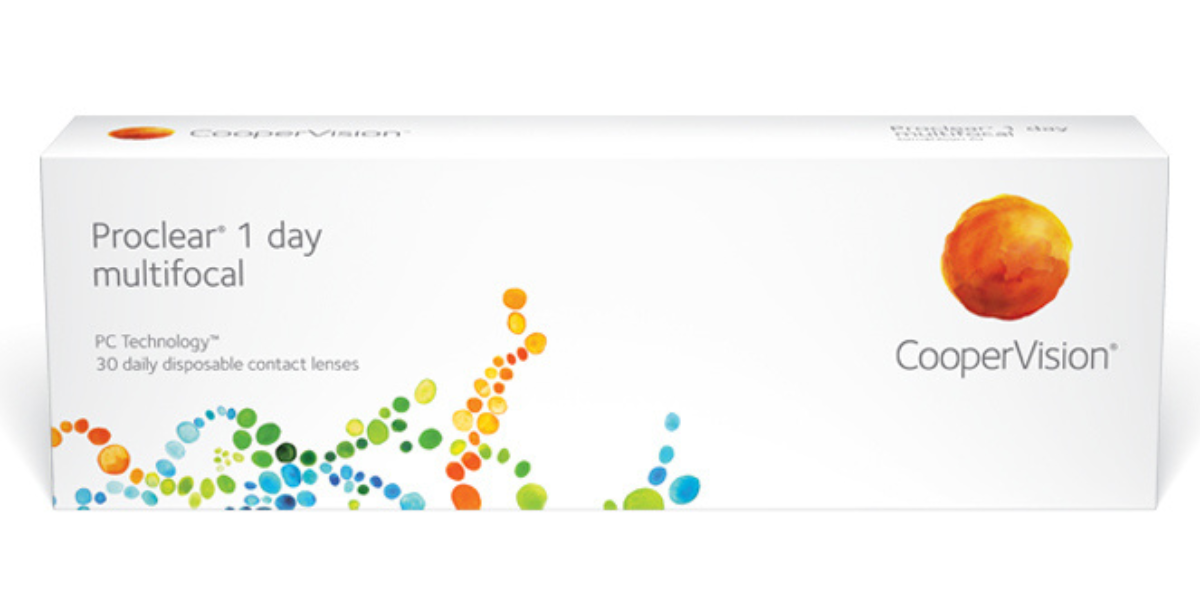 Lenses Per Box:

30

Replacement:

Daily

Base Curve(s):

8.7

Diameter:

14.2

Health Fund Code:

863
Wearability:
A Fresh Lens Everyday
Product Description
Proclear 1 Day Multifocal lenses have a number of benefits for the wearer. These lenses have a centre-near aspheric design that provides near vision for close up activities such as reading, intermediate vision for the computer or hand held devices and distance for driving and basically seeing in the distance. All these powers are combined in the Proclear 1 Day Multifocal lens. All multifocal contact lenses can take a little time to get used to but once you've cracked it there's no turning back.

Many contact lens wearers over 40 suffer from age related eye dryness, however the material that the Proclear 1 Day Multifocal lenses are made of addresses this issue with the inclusion of PC Technology that makes the lens naturally resistant to dehydration, staying up to 96% hydrated throughout a 12 hour day.

Many multifocal contact lens wearers only wear these types of lenses part time or occasionally and so the daily disposable usage of the Proclear 1 Day Multifocal lenses are very convenient as the wearer enjoys a fresh lens every time, there's no cleaning or storage.

If you are a full time wearer or wear Proclear 1 Day Multifocal lenses often, you might like to purchase the 90 pack of lenses featured below as they work out slightly cheaper.

Other Related Products and Box Sizes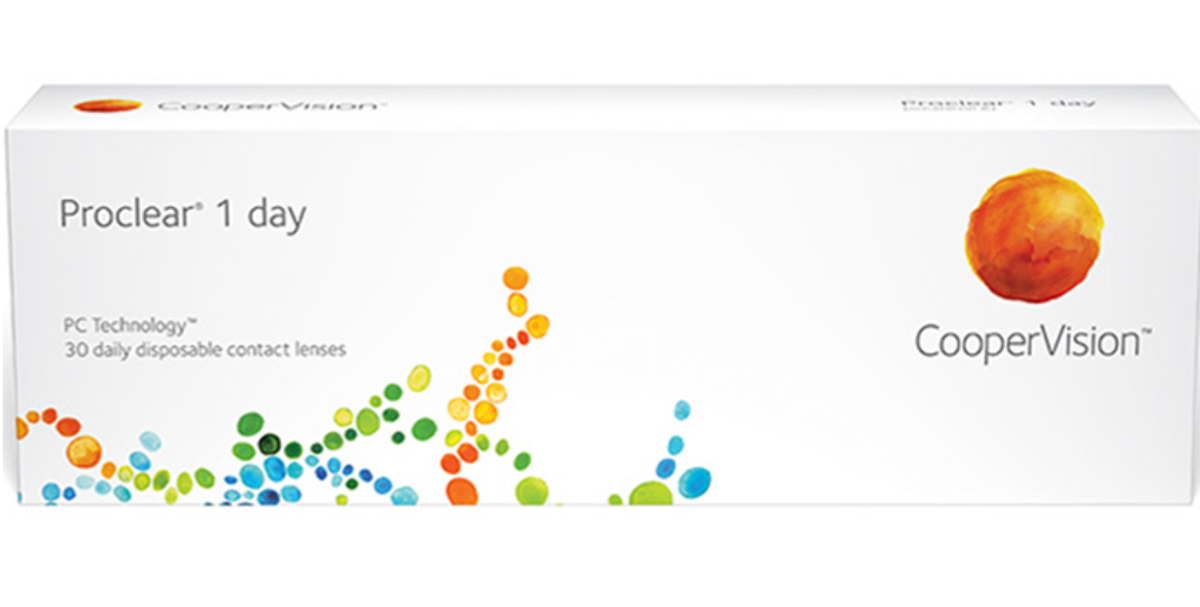 $39.00
Cooper Vision
Product Code: CP006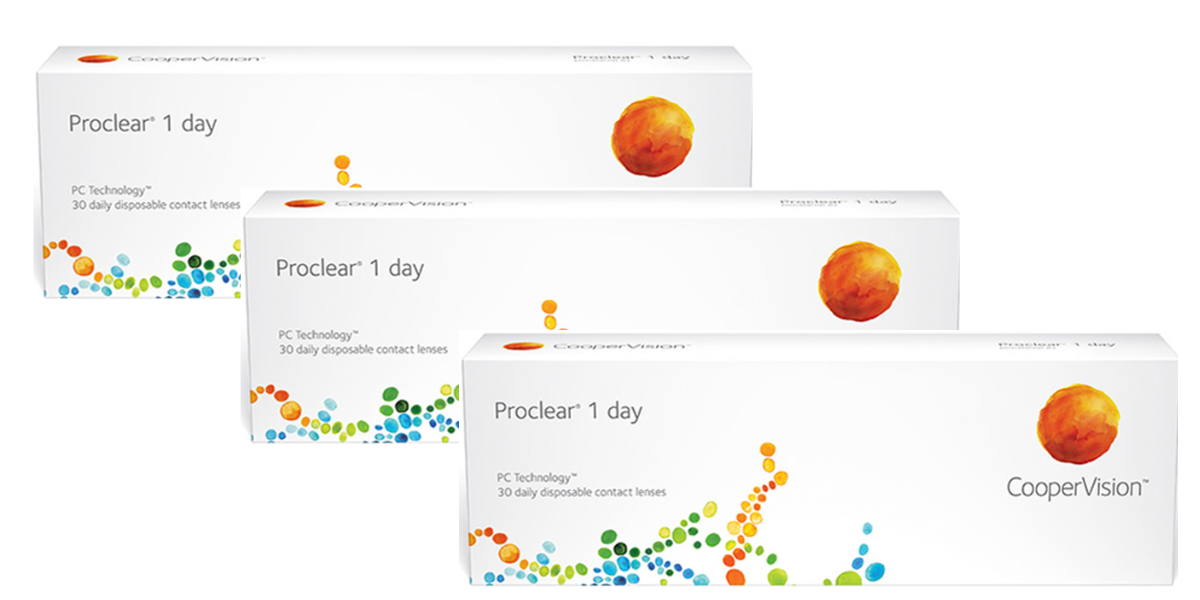 $83.00
Cooper Vision
Product Code: CP007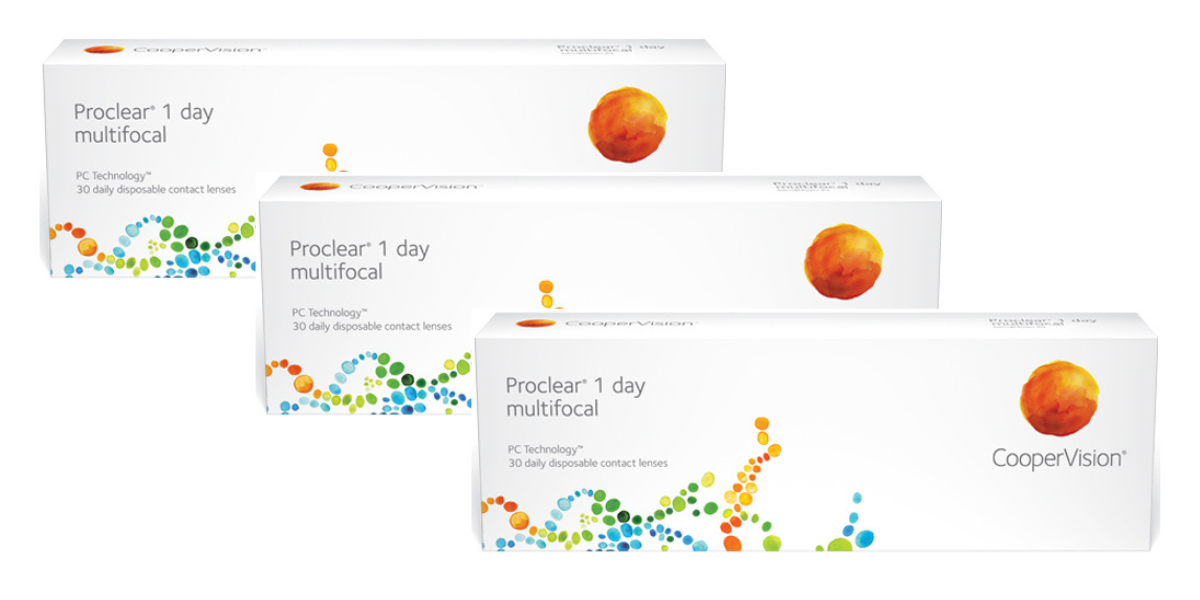 $119.00
Cooper Vision
Product Code: CP037

HEALTH FUND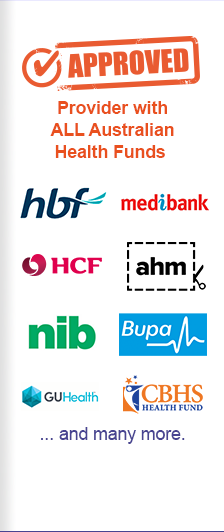 PAYMENT OPTIONS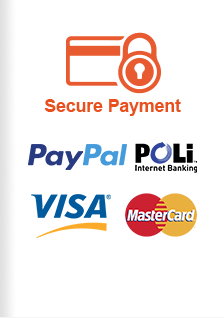 Shop By Type