Air Optix
Alcon
The Air Optix family of contact lenses are made from a highly advanced silicone hydrogel material called Lotrafilcon B which makes the Air Optix brand of lenses highly breathable, infact up to 5x more breathable than other soft contact lenses.
Breathability or oxygen permeability in contact lenses is a very important feature, Lotrafilcon B allows oxygen to easily pass through the contact lens to the cornea keeping it healthy during contact lens wear.
Air Optix Aqua contact lenses feature a smooth protective layer of moist that helps stop deposit build up such as dirt, dust and lipids that can make your lenses feel dry and uncomfortable during contact lens wear.
Air Optix Aqua, Air Optix for Astigmatism and Air Optix Multifocal lenses are FDA approved in Australia for daily or extended wear, up to 6 days and nights, continously. Not everyone can take advantage of this flexibile wearing schedule, your optometrist will give you instructions as to the wearing scheule that is suitable and safe for you.
Air Optix Aqua, Air Optix for Astigmatism and Air Optix Multifocal lenses come in boxes of 3 monthly lenses, however the Air Optix Aqua is also available in a more economical box of 6 lenses.
Air Optix Night and Day contact lenses are the most breathable of the Air Optix family of lenses and have been FDA approved to wear continuously for up to 30 days and nights, but again not everyone can wear them for this period, please follow your Optometrist instructions. Air Optix Night and Day lense comes in a box of 6 monthly lenses.
Air Optix Colours are the newest addtion to the family, they come in 9 different colours, visit the colour studio for a "virtual experience". Air Optix Colours come in a box of 2 monthly highly breathable contact lenses. These lenses are recommended for daily wear only.
All Air Optix contact lenses come with a visability tint for easy handling and need to be discarded after 30 days as bateria builds up on the lens material.

IN A HEALTH FUND ?

Simply send your receipt from us to your Health Fund to Claim Your Rebate.
Health Fund Info
PAY SECURELY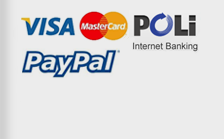 Why
contactlens.com.au ?
Save Up To 50%
Express Delivery
Health Fund Claimable
Genuine brands
Fresh Supplies
Australian Company
CONTACT LENS CARE
This video demonstrates and provides instruction on the best way to insert and remove your contact lenses.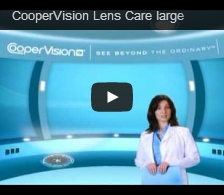 Shop By Type