Acuvue Oasys 1 Day with Hydraluxe 30 Pk
Lenses Per Box:

30

Replacement:

Daily

Base Curve(s):

8.5, 9.0

Diameter:

14.3

Health Fund Code:

851
Wearability:
A Fresh Lens Every Day
Product Description
Acuvue Oasys 1 Day lenses are the newest, premium silicone hydrogel contact lenses to join Acuvue's popular range. They feature a new innovative moisturising system – Hydraluxe, an upgrade to Hydraclear that Acuvue uses in their range of lenses to provide all day comfort. Hydraluxe Technology has been designed to act the same way as the natural tear film which is responsible for reducing lid friction and providing moisture to the surface of the eye.

Hydraluxe Technology is not just a surface coating that can blink away or evaporate, it also doesn't rely on blink release technology, this moisturising system is built into the material of the Acuvue Oasys 1 Day lenses. It performs similarly to the natural mucins in the eye which help to stabilise the tear film in the changing environments, eliminating symptoms such as tired eyes, dryness, irritation and itchiness.

To further support the elements of mimicking the natural tear film, Acuvue Oasys 1 Day lenses are soaked in a saline solution within the blister packaging, this matches the salinity of the tear film and so reduces the feeling of irritation and discomfort that many contact lens wearers experience on inserting their lenses.

Other Related Products and Box Sizes
$46.00
Johnson & Johnson
Product Code: JJ028

IN A HEALTH FUND ?

Simply send your receipt from us to your Health Fund to Claim Your Rebate.
Health Fund Info
PAY SECURELY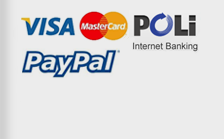 Why
contactlens.com.au ?
Save Up To 50%
Express Delivery
Health Fund Claimable
Genuine brands
Fresh Supplies
Australian Company
CONTACT LENS CARE
This video demonstrates and provides instruction on the best way to insert and remove your contact lenses.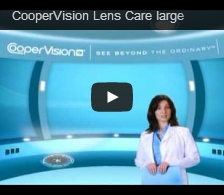 Shop By Type