Biofinity Toric XR Box of 6 Lenses
Lenses Per Box:

6

Replacement:

Monthly

Base Curve(s):

8.6

Diameter:

14.5

Health Fund Code:

854
Wearability:
Daily or Continuously For 30 Days
Product Description
Biofinity Toric XR contact lenses are custom made as their prescription powers cover a higher range than the standard ready-made contact lenses. When ordering these lenses please be prepared for the manufacturing time of 15 working days before they are released for delivery.

Being part of the Biofinity family of lenses, the Toric XR lens even though it is a custom made lens still features all the comfort elements that the Biofinity lenses are known for. Coopervision's patented Aquaform Technology helps to greatly reduce lens dehydration so the lens stays moist and free from friction throughout 30 days of wear. The low modulus and rounded edges of the contact lens allows the it to perfectly fit to the shape of the cornea, reducing lid interaction & sensitivity.

Biofinity Toric XR lenses can be worn for 30 individual days or continuously for up to 30 days, as directed by your health care professional.

Currently BiofinitY Toric XR lenses are available in a box of 3 lenses for $69 or a box of 6 for $138, you can choose the box size on the checkout page. In April 2018 the box of 3 lenses will be discontinued. The reason for this is manufacturing costs, Coopervision can maintain their competitive price for these custom made lenses if they are made in batches of 6 lenses rather than the smaller quantity of 3.

The health fund code is different for the box of 3 and box of six lenses providing a higher rebate for the box of 6.


IN A HEALTH FUND ?

Simply send your receipt from us to your Health Fund to Claim Your Rebate.
Health Fund Info
PAY SECURELY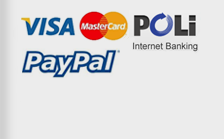 Why
contactlens.com.au ?
Save Up To 50%
Express Delivery
Health Fund Claimable
Genuine brands
Fresh Supplies
Australian Company
CONTACT LENS CARE
This video demonstrates and provides instruction on the best way to insert and remove your contact lenses.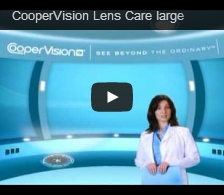 Shop By Type