Avaira
Cooper Vision
When you buy Coopervision contact lenses from contactlens.com.au prior to 1pm EST, Monday to Friday, your order is shipped the same day, this service provides many customers around Australia with next business day delivery.
If your current choice of contact lens fails to deliver the level of moisture and comfort you might like to ask your Optometrist about CooperVision Avaira.
Coopervisions Avaira contact lenses offer the only naturally wettable two-week Silicone Hydrogel. That means you require no other surface treatments or wetting agents, saving yourself both time and money.
The unique material from which these lenses are made, attracts and binds water to the surface, keeping your eyes moist and comfortable all day long.
In addition, Avaira's Aquaform Comfort Science uses less silicone in the manufacture of the lens, resulting in a softer, more flexible product, which again increases the wearer's comfort.
This amazing technology uses longer silicone chains, creating a naturally hydrophilic lens that locks in water and minimises dehydration.
Another great advantage of CooperVision Avaira, is that these are fortnightly lenses. Two-week lenses are extremely popular, as they offer that middle option between daily disposables and monthly contacts. And they are a great choice for the new contact lens wearer, as they reduce the number of changes required.
Coopervisions Avaira Aquaform technology is not only water-loving, but also exceptionally breathable, ensuring your precious cornea gets all the oxygen it needs to stay clear and healthy.
Coopervisions Avaira contact lenses also offers the only two-week lenses with PEG - or Polyethylene Glycol. PEG is a very effective lubricating agent that works by tightly binding water throughout the lens, providing non-stop comfort until the end of the day, and throughout the life of the lens.
Rounding off this great contact lens is the fact that it offers excellent UV protection, in conjunction with other UV-absorbing eyewear.

IN A HEALTH FUND ?

Simply send your receipt from us to your Health Fund to Claim Your Rebate.
Health Fund Info
PAY SECURELY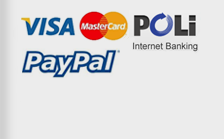 Why
contactlens.com.au ?
Save Up To 50%
Express Delivery
Health Fund Claimable
Genuine brands
Fresh Supplies
Australian Company
CONTACT LENS CARE
This video demonstrates and provides instruction on the best way to insert and remove your contact lenses.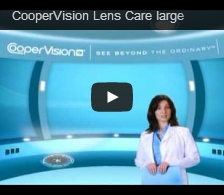 Shop By Type