Sofllens Daily Disposables for Astigmatism
Bausch & Lomb
Bausch & Lomb Soflens Daily Disposable contact lenses for Astigmatism are only available in a box of 30 lenses. They feature comfort moist technology which provides the wearer with comfort all day long. The design of the Soflens Daily Disposable lenses feature high definition optics and a stable design, important elements for those who require an astigmatic correction.
As with also daily disposable contact lenses, Softlens daily disposable lenses are very convienant as there is no cleaning or storing and the wearer enjoys a fresh lens every day. For those who only wear contact lenses occassionally, for sport or events, daily disposable lenses are often more ecomonical than their two weekly or monthly counterparts, as you only open a new pair when you require them, so a box of 30 may last a few months depending on how many times you wish to wear them.
When you order Bausch & Lomb lenses from us, we have them couriered to us, Bausch & Lomb do not offer a direct to customer service, yet but one day we hope this will be the case as it makes the delivery so much faster ! Often, the Bausch & Lomb lenses arrive the next business day, once we recieve them we dispatch to you, the same day in an Express Post Bag. This is the quickest time frame we can get your Bausch & Lomb lenses to you. Many postcodes around Australia are next day delivery, if you would like to check if your postcode is in the next day network go to ; http://auspost.com.au/parcels-mail/delivery-areas.html

IN A HEALTH FUND ?

Simply send your receipt from us to your Health Fund to Claim Your Rebate.
Health Fund Info
PAY SECURELY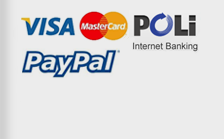 Why
contactlens.com.au ?
Save Up To 50%
Express Delivery
Health Fund Claimable
Genuine brands
Fresh Supplies
Australian Company
CONTACT LENS CARE
This video demonstrates and provides instruction on the best way to insert and remove your contact lenses.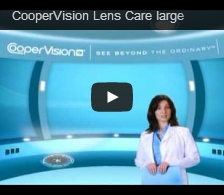 Shop By Type