Proclear Toric
Cooper Vision
Proclear Toric contact lenses from Cooper Vision are designed to correct astigmatism. The XR version of this lens is for those who require higher powers than normal ranges available in ready made lenses, please allow for 15 working days for manufacture. The monthly Proclear family of lenses are made from a soft hydrogel material Omafilcon B, that incorporates Coopervisions patented PC technology. PC technology reduces protein build up and allows the lens material to maintain it's 62% water content during wear providing comfort and relief to those contact lens wearers who normally suffer from eye dryness.
The fitting of toric contact lenses is very important as the lens needs to stay in the correct position in the eye to provide clear vision, if the lens moves or slips the wearer will experience blurry vision. There are a number of methods used in contact lens designs to maintain the lens position in the eye, they include ; thin and thick zones that work with the eyelids, truncation of the lens where the bottom part of the lens is cut off and ballasting where the lens is heavier and thicker in places. Proclear Toric lenses use back surface prism ballasting as their method to maintain position and provide clear, stable vision.
$122.00
Cooper Vision
Product Code: CP004
$151.00
Cooper Vision
Product Code: CP017

IN A HEALTH FUND ?

Simply send your receipt from us to your Health Fund to Claim Your Rebate.
Health Fund Info
PAY SECURELY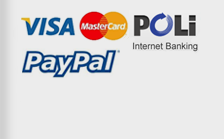 Why
contactlens.com.au ?
Save Up To 50%
Express Delivery
Health Fund Claimable
Genuine brands
Fresh Supplies
Australian Company
CONTACT LENS CARE
This video demonstrates and provides instruction on the best way to insert and remove your contact lenses.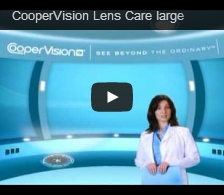 Shop By Type