Air Optix Aqua for Astigmatism
Alcon
The most important factor with an astigmatic contact lens is stability of vision. Unlike a spectacle lens which is held in place in a spectacle frame that is firmly fitted to the nose and ears, a contact lens moves and rotates easily in the eye. For an astigmatic contact lens wearer a rotating, moving contact lens creates blurry vision.
There are a number of astigmatic / toric contact lens designs that have been engineered to keep the contact lens in place so the wearer can rely on stable consistent vision. Air Optix for Astigmatism uses a unique prescision balance 8|4 design. This means that there is weighting or "ballasting" placed on the front surface of the contact lens in the position of 8 and 4 o'clock, which interacts with the normal blinking movement to keep the lens in place. This toric lens design allows Air Optix For Astigmatism to provide consistent vision without compromise.
To ensure long lasting comfort throughout the 30 days of wear, Air Optix For Astigmatism feature an ultra smooth surface that maintains its moisture level and resists deposit build up.
$46.00
Alcon
Product Code: CV080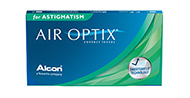 $46.00
Alcon
Product Code: CV019

HEALTH FUND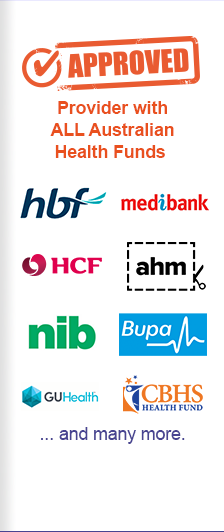 PAYMENT OPTIONS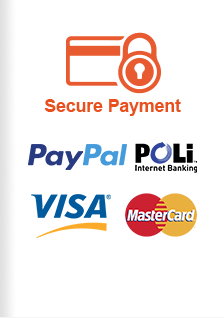 Shop By Type