Soflens Daily
Bausch & Lomb
Soflens Daily Disposable contact lenses are available in a spherical design which can be purchased in a 30 or 90 lenses whereas the Soflens Daily toric lenses for astigmatism are only available in a box of 30.
Soflens Daily lenses offer the wear a high level of comfort due to Bausch and Lomb's Comfort Moist Technology which cushions the lens in moisture that is slowly released throughout the day of wear.
The design of the Soflens Daily Disposable lenses incorporates high definition optics, this acts to reduce spherical aberration by focusing the light rays that enter the lens into one single point creating a crisp image on the retina. The high definition optics not only provide clear crisp vision through the day in normal light situations but this feature is very effective in low light conditions when many contact lens wearers experience the halo effect creating a blurry image. This makes Soflens Daily lenses, a lens of choice if driving in the evening.
Soflens Daily Disposables for Astigmatism not only incorporates the high definition optics but has a Lo Torque design which helps keep the lens stable, an important feature for a toric lens that ensures that the wearer experiences crisp vision.
Bausch and Lomb have packaged this daily lens in an easy to use blister pack with a tear tab and a vial shape that allows the lens to easily slip out without tearing.
Soflens daily disposables are priced economically, and wearers enjoy the benefits associated with a daily lens ; no deposit build up, no cleaning, no storing, no solutions to purchase and a a fresh lens each time.
$29.00
Bausch & Lomb
Product Code: BL003
$71.00
Bausch & Lomb
Product Code: BL012
$38.00
Bausch & Lomb
Product Code: BL015

IN A HEALTH FUND ?

Simply send your receipt from us to your Health Fund to Claim Your Rebate.
Health Fund Info
PAY SECURELY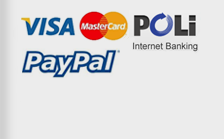 Why
contactlens.com.au ?
Save Up To 50%
Express Delivery
Health Fund Claimable
Genuine brands
Fresh Supplies
Australian Company
CONTACT LENS CARE
This video demonstrates and provides instruction on the best way to insert and remove your contact lenses.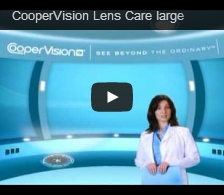 Shop By Type