MyDay Daily
Cooper Vision
CooperVision put years of research into their MyDay contact lenses, to find the optimum mix of lens materials to ensure superior comfort for the wearer throughout the day, a highly breathable lens to support cornea health and provide a lens that is easy to handle.
Rigorous clinical studies have helped CooperVision perfect this MyDay lenses and the results speak for themselves:
· 9 out of 10 wearers were satisfied with comfort
· Most wearers experienced whiter looking eyes, thanks to more efficient oxygen transmission
· 5 to 1 wearers preferred the handling of MyDay lenses over other leading disposables.
The Smart Silicone chemistry that Coopervision uses in it's MyDay contact lenses shapes silicone in to a network of channels that delivers the oxygen to the cornea, this reduces the need for raw silicone and allows for more room in the structure of the contact lens for moisture. This strikes just the right balance, so that the lens is stiff enough for easy insertion, but moist enough for all day comfort. Result: one of the most comfortable daily disposables on the market.
$39.00
Cooper Vision
Product Code: CP039
$100.00
Cooper Vision
Product Code: CP040

IN A HEALTH FUND ?

Simply send your receipt from us to your Health Fund to Claim Your Rebate.
Health Fund Info
PAY SECURELY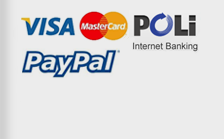 Why
contactlens.com.au ?
Save Up To 50%
Express Delivery
Health Fund Claimable
Genuine brands
Fresh Supplies
Australian Company
CONTACT LENS CARE
This video demonstrates and provides instruction on the best way to insert and remove your contact lenses.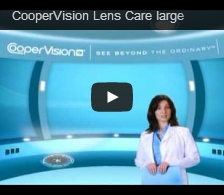 Shop By Type