Colourvue Glamour Contact Lenses
Glamour Contact Lenses By Colourvue
The Glamour range of contact lenses provide a vivid, glamourous colour change and eye highlighting effect. The lens colour pattern features 3 blended tones which are then framed by a dark outer boarder that frames the colour and creates a contrast between the iris and the white of the eyes making your eyes pop. Choose from 5 pretty colours - blue, aqua, green, grey and honey. Colourvue Glamour Blue is best for eyes with a natural lighter colour base, and the Aqua is more suitable for eyes where the natural colour is darker.
Colourvue Glamour lenses are available in prescription powers or without if worn as a cosmetic lens. There is a difference in price between the prescription coloured lenses and the cosmetic version due to GST being included for the lenses with no prescription.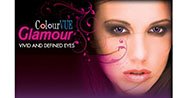 $35.00
Colourvue
Product Code: VUE09
$38.50
Colourvue
Product Code: VUE07

IN A HEALTH FUND ?

Simply send your receipt from us to your Health Fund to Claim Your Rebate.
Health Fund Info
PAY SECURELY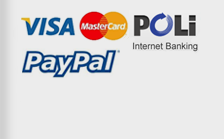 Why
contactlens.com.au ?
Save Up To 50%
Express Delivery
Health Fund Claimable
Genuine brands
Fresh Supplies
Australian Company
CONTACT LENS CARE
This video demonstrates and provides instruction on the best way to insert and remove your contact lenses.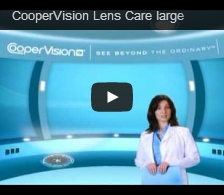 Shop By Type