Acuvue Oasys Contact Lenses
Johnson & Johnson
Acuvue Oasys contact lenses incorporate Johnson & Johnson's Hydraclear Plus Technology. This essentially is a wetting agent that is embedded into the lens material and keeps it silky, soft and hydrated throughout the day, for up to 14 days of daily wear. Acuvue Oasys contact lenses with Hydraclear Plus are a popular choice with Eyecare Professionals and their patients as they provide excellent comfort especially for those who operate in challenging environments such as air conditioned offices wear contact lenses tend to dry out quickly, resulting in scratchy, irritated, tired eyes.
Featuring a light blue tint which doesn't affect the colour of the eyes, Acuvue Oasys contact lenses can be easily found in a contact lens storage case. And to make application easier, they feature a 123 marker on the rim of the lenses to help ensure they are not applied inside out.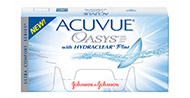 $34.50
Johnson & Johnson
Product Code: JJ012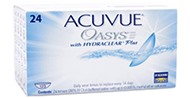 $119.00
Johnson & Johnson
Product Code: JJ022
$49.00
Johnson & Johnson
Product Code: JJ015

IN A HEALTH FUND ?

Simply send your receipt from us to your Health Fund to Claim Your Rebate.
Health Fund Info
PAY SECURELY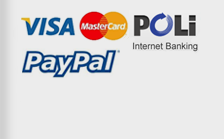 Why
contactlens.com.au ?
Save Up To 50%
Express Delivery
Health Fund Claimable
Genuine brands
Fresh Supplies
Australian Company
CONTACT LENS CARE
This video demonstrates and provides instruction on the best way to insert and remove your contact lenses.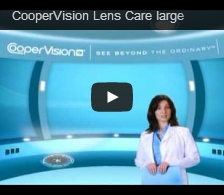 Shop By Type