Postage & Delivery
Buy your contact lenses online prior to 12.00noon Monday to Friday and we'll dispatch them on the same day, with the exception of Bausch and Lomb lenses, which are usually dispatched the next business day, dependant on couriers.
Deliveries take place Monday to Friday 7am to 6pm. There are no weekend deliveries, except some areas during the Christmas period.
We will confirm with you via email when your order has been dispatched. Your order will be tracked to your delivery address and once we've receive notification from our freight partners that it's been delivered, we'll send you another email to confirm this.
Your health fund claimable reciept will be sent to you via email, if you would prefer a hard copy just ask.
EXPRESS SHIPPING IS FREE, AUSTRALIA WIDE WHEN YOUR ORDER IS OVER $200, otherwise express shipping is $9.95.
When you buy your contact lenses online you can be assured we use the quickest possible delivery method, these include the Australia Post Express Service, Optical Couriers and Star Track.
Johnson and Johnson Acuvue Lenses, Bausch & Lomb and Gelflex lenses are sent using the Australia Post Express Service which guarantees next business day delivery to many postcodes around Australia - click here to view these postcodes.
If your postcode falls outside the next day delivery areas, the services is Express however delivery is not guaranteed the next business day.
Alcon, Colorvue and Cooper Vision lenses are sent using our optical couriers who can sub-contract to StarTrack or Australia Post, dependant on the delivery area.
These parcels feature an "Authorisation To Leave" sticker on them so it can be left at your delivery address unless the delivery person has no where to leave it or feels it is unsafe.
Alternative Deliveries, are sometimes necessary for the following reasons ;
The letterbox is too small and the parcel doesn't fit

There is nowhere safe to leave your parcel safe from the risk of theft or the weather.

No Access such as gate locked or fear of dog on the property
In these instances your parcel will be delivered to the nearest Post Office and a card should be left in your letterbox to advise you of this. We will also send you a text message to let you know. When collecting from the Post Office you will need to take some form of ID such as your drivers licence.
If collecting your parcel from the Post Office is inconveinant for you, please include a short delivery instruction to advise the delivery person where they can leave it safely. This is particulary important if you live in a unit complex.
Contact Lens Deliveries to Parcel Lockers is posssible with deliverires by Australia Post and StarTrack. Our Optical Couriers are unable to gain access to Parcel Lockers however they can deliver to the Post Office, associated with the lockers and the Australia Post Staff can insert your parcel in the locker. If you find your parcel isn't in the locker, please check with the Australila Post Staff in the post office.

IN A HEALTH FUND ?

Simply send your receipt from us to your Health Fund to Claim Your Rebate.
Health Fund Info
PAY SECURELY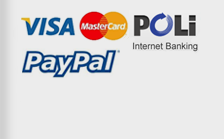 Why
contactlens.com.au ?
Save Up To 50%
Express Delivery
Health Fund Claimable
Genuine brands
Fresh Supplies
Australian Company
CONTACT LENS CARE
This video demonstrates and provides instruction on the best way to insert and remove your contact lenses.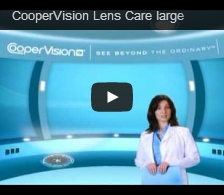 Shop By Type