Postage & Delivery
Buy your contact lenses online prior to 12.00noon Monday to Friday and we'll dispatch them on the same day, with the exception of Bausch and Lomb lenses, which are usually dispatched the next business day, dependant on couriers.
For deliveries Australia wide shipping is $9.95 or FREE if you purchase over $200 of contact lenses.
WHEN YOUR CONTACT LENS ORDER IS OVER $200
When you buy your contact lenses online you can be assured we use the quickest possible delivery method, these include Australia Posts Express Service, Optical Couriers and Star Track.
Johnson and Johnson, Bausch and Lomb and Gelflex Contact Lenses
Johnson and Johnson Acuvue lenses and Gelflex lenses will be dispatched the same business day in an Australia Post Express Bag. Your health fund claimable reciept will be sent via email.
B&L are also dispatched via an Australia Post Express Bag, we aim to dispatch the next business day, Monday to Friday, however B&L lenses are prone to courier delays which are out of our control. We will advise you once your order has been dispatched to you.
Australia Post Express Bags have a guaranteed next day delivery for many postcodes - click here to view these postcodes. If your postcode falls outside these postcodes the delivery is still an xpress service but delivery is not guaranteed for the next business day.
Alcon and Cooper Vision Contact Lenses
Cooper Vision and Alcon lenses are dispatched the same day business day and will be delivered via courier. Your reciept for your purchase will be sent via email.
No Signature Required
As many of our customers are at work during the day the courier / postman will leave the parcel in a safe place at the delivery address, a signature is not required.
Unsafe To Leave
The Postman or Courier will only leave the parcel at your address if they deem that the delivery place is safe from theft and the weather, if not they will either deliver it to your nearest Post Office or ask you to contact them to arrange a delivery time - a card in your letterbox will be left to advise you of this.
When you collect from your Post Office you will need to take the card and some form of ID such as your drivers licence.
Your Order is Trackable
If your parcel is not delivered within a suitable time frame - please contact us on 1300 750 970 so we can trace it for you.
When you buy your contact lenses online, please note what some of our terminlogy means ;
DISPATCHED means that your contact lenses will leave our warehouse, it does not mean they will be delivered to you on the same day.
DELIVERIES take place on business days -Monday to Friday, not at weekends Saturday & Sunday or public holidays. Next day delivery depends on your delivery address location. As a guide please go to the link featured in the Australia Post Express Bag Section and if your postcode is listed here it is highly likely that you will recieve your order the next business day (M-F), all going well with the delivery service.

IN A HEALTH FUND ?

Simply send your receipt from us to your Health Fund to Claim Your Rebate.
Health Fund Info
PAY SECURELY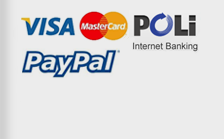 Why
contactlens.com.au ?
Save Up To 50%
Express Delivery
Health Fund Claimable
Genuine brands
Fresh Supplies
Australian Company
CONTACT LENS CARE
This video demonstrates and provides instruction on the best way to insert and remove your contact lenses.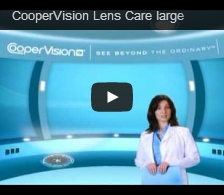 Shop By Type