Express Dispatch & Delivery
Our service is working normally during this time with Covid-19
All our contact lens orders are sent via Express delivery services for $9.95 or it's FREE if your order is over $200.
We aim to dispatch your contact lens order on the same day, if your order is received by 12 noon Monday to Friday.
Orders placed over the weekend, or public holiday will be dispatched the next business day.
Most metro areas enjoy next day delivery however it is recommended that you allow up to 3 business days from confirmed dispatch.
We will track your order and confirm delivery.
Contact Lens Express Delivery To Your Home Address
Our parcels feature an "Authority To Leave" without a signature, as many customers enjoy this conveniance.
However, couriers can decide to deliver your parcel to the nearest post office, for some of the following reasons ;
The letterbox is too small and the parcel doesn't fit

There is nowhere safe to leave your parcel safe from the risk of theft or the weather.

No Access such as gate locked or fear of dog on the property
In these instances a card will be left in your letterbox and we will also send a text message to you confirming the Post Office delivery.
When collecting from the Post Office you will need to take some form of ID such as your drivers licence.
If collecting your parcel from the Post Office is inconveinant for you, please include a short delivery instruction in your address to advise
where your parcel can be left safely on your property. This is particulary important if you live in a unit complex.
Contact Lens Express Delivery To Your Work Place
Please include the business name in your address and the floor number if in a office block. The addressee needs to be an employee of
the company otherwise delivery maybe refused.
Some businesses have a delivery instruction in place to take all mail to the post office rather than deliver it to the business.
The company organises collection and distribution, once your parcel has been delivered to the post office we are unable to track parcels from this point.
Some large office blocks have a mail room where deliveries are made and then distributed internally.
We are not able to track deliveries once parcels have been delivered to mail rooms.
Contact Lens Express Delivery To Parcel Lockers
We use various couriers and so parcel lockers can be used when they are attached to a Post Office, please include the parcel locker number and
the street address of the Post Office.
A PDF Health Fund Claimable Receipt Will Be Emailed To You.
Your contact lens order will arrive with a packing note, this is not your reciept.

HEALTH FUND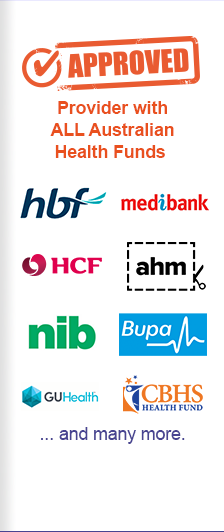 PAYMENT OPTIONS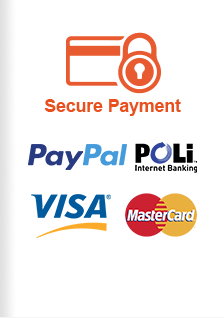 Shop By Type