Australian Acuvue Supplier
Acuve range of contact lenses
Acuvue Brand Contact lenses have a lens to meet all vision correction needs, sphere lenses for Myopia / Hyperopia, toric lenses for astigmatism and multifocal lenses for presbyopia, included is also contacts with or without prescription that offer eye enhancements. Daily, fortnightly, or monthly replacement schedules are also available in the Acuvue lenses range.
You can buy your favorite Acuvue contact lenses online just enter your prescription details into the appropriate contact lens page on the website, we do not need a copy of your prescription. If you have any questions or need us to place the order, please call us on 1300 750 970 or use our online chat facility.
To ensure your comfort, fit and vision, it's recommended that you only purchase the lenses that your Eyecare Professional has given you a prescription for. Ordering something different to "try" can be a costly experiment as once a box is opened, returns are not an option.
All Acuvue Contact Lenses are dispatched directly from Johnson & Johnson's Sydney warehouse so you can be assured you are getting the freshest lenses with the longest expiry dates. Orders are sent via Express Courier, they are tracked to your address and delivery is confirmed, this service is FREE for orders over $200 or pay $9.95.
Contactlens.com.au is registered with all Australian health funds, when you buy your Acuvue contact lenses online, a claimable health fund receipt will be emailed, this needs to be submitted to your fund to claim your rebate.
Acuvue Define cosmetic contact lenses that have no prescription powers are not eligible for health fund rebates and have GST included in the price, as they are being worn purely for cosmetic reasons.
If ordering Acuvue Oasys contacts please be aware there is a two weekly version with 6 or 24 lenses in a box whereas Acuvue Oasys 1 Day lenses with Hydraluxe, are daily wear lenses available in boxes of 30 or 90 packs.
If ordering Acuvue Moist lenses with a base curve of 8.5 you can interchange your lenses with any of the Acuvue Define range that offer benefits to enhance the eyes, making them look bigger, brighter, and more youthful. The same fit, comfort and vision will be enjoyed with either Acuvue Moist or Acuvue Define.
HEALTH FUND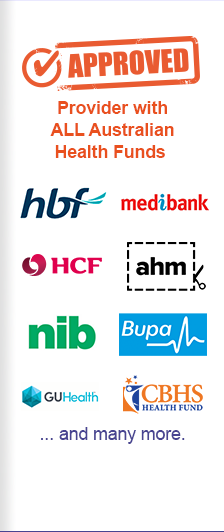 PAYMENT OPTIONS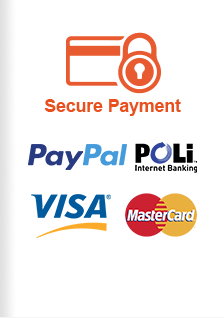 Shop By Type