Proclear 1 Day Multifocals
Cooper Vision
Proclear 1 Day contact lenses feature PC Techlology which binds and keeps moisture within the contact lens structure for prolonged periods providing the wearer with a comfortable wearing experience for up to 12 hours of the day, this technology is particularly important as the contact lens wearer gets older and starts to suffer from eye dryness. As with all 1 day wear lenses, the wearer enjoys a fresh lens every day and so there's no cleaning or storage needed plus the wearer doesn't suffer from the build up of deposits on the lens surface which can cause discomfort.
Proclear 1 Day multifocals allow those who have worn the spherical 1 Day Proclear lenses in their younger years to easily progress to the multifocal design with the confidence that the lens material and therefore comfort will be the same. In saying that the multifocal design may be abit different and may take a little time to get used too. Proclear 1 Day Multifocals feature a range of blended powers across the lens which allows the wearer to see at all distances – near, intermediate and into the distance. The brain as to work out which part of the contact lens it needs to look through to bring objects into focus, patience is essential, but once the wearer is used to it a multifocal contact lens they offer a great eyewear option.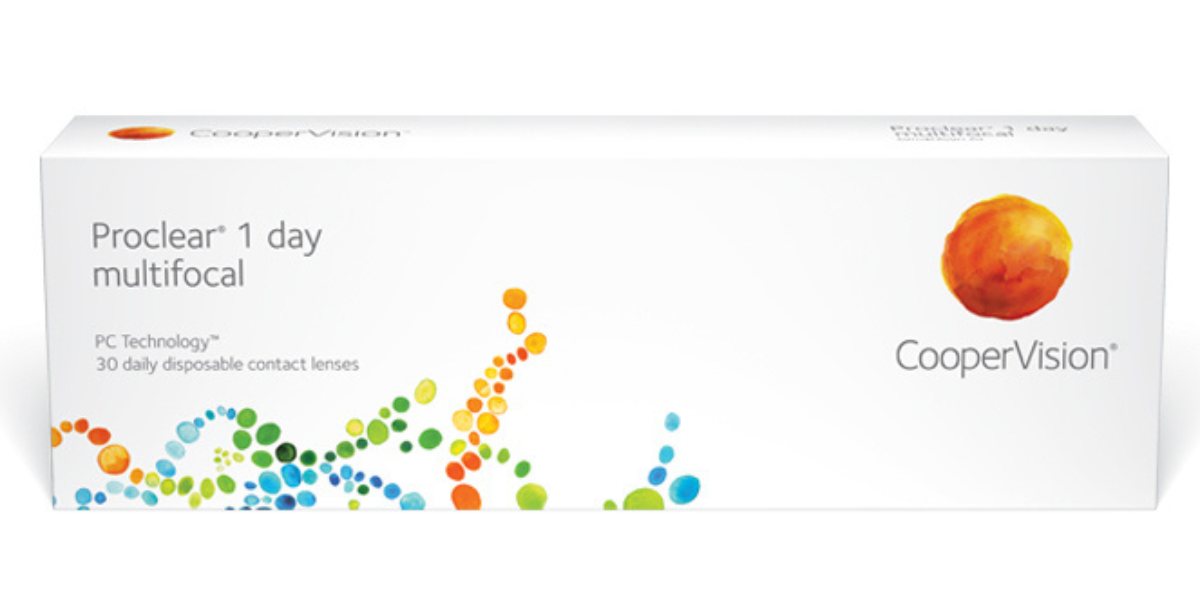 $39.00
Cooper Vision
Product Code: CP036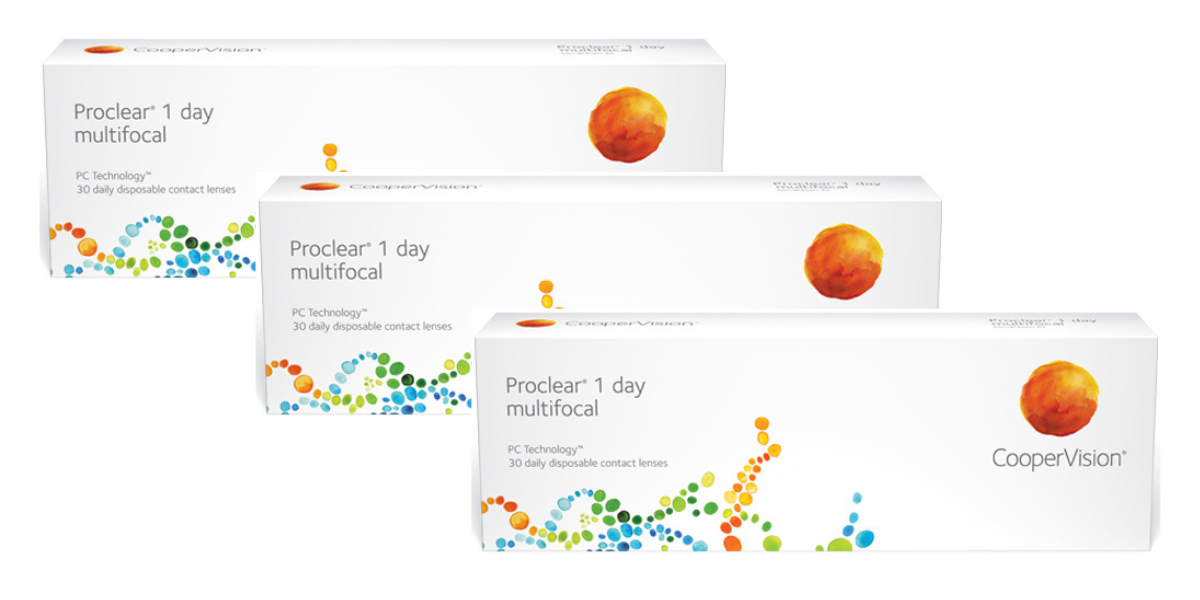 $105.00
Cooper Vision
Product Code: CP037

IN A HEALTH FUND ?

Simply send your receipt from us to your Health Fund to Claim Your Rebate.
Health Fund Info
PAY SECURELY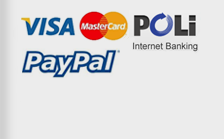 Why
contactlens.com.au ?
Save Up To 50%
Express Delivery
Health Fund Claimable
Genuine brands
Fresh Supplies
Australian Company
CONTACT LENS CARE
This video demonstrates and provides instruction on the best way to insert and remove your contact lenses.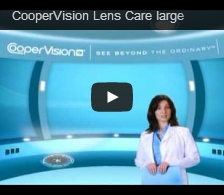 Shop By Type