Monthly Contact Lenses
Monthly Contact Lenses
Monthly contact lenses can be worn for 30 days, removed at night and stored in contact lens solution. Many monthly contact lenses such as Purevision can be worn overnight, for extended periods, this type of extended wear schedule for a monthly wear lens needs to be determined by your eye care professional.
When discussing contact lenses with your eye care professional there are a couple of factors to consider when choosing the right type of lenses for you, such as cost, wearing schedule, lifestyle, time availability to care for you contact lenses, visual needs and the health/condition of your eyes.
Monthly contact lenses have a number of benefits, they are often more cost effective than the daily lenses given that in a year you would wear 24 monthly contact lenses as opposed to 720 daily disposable lenses! Which brings me to the next benefit - monthly contact lenses are eco-friendly choice if that is a consideration for you. Many of the newer monthly contact lenses are made of silicone hydrogel material which allow up to 5 times the levels of oxygen to pass through the lens to the cornea keeping the eyes healthy and white. Monthly contact lenses usually have much larger prescription power range allowing those with higher prescriptions the option of wearing contact lenses.
A huge benefit for many monthly contact lens wearers is that some of them provide an extended wear option, these monthly lenses include ; Purevision, Purevision 2, Biofinity, Air Optix (not the colours) and Bausch & Lomb Ultra. This means that they can be worn through the day and overnight for consecutive days. How long monthly contact lenses can be worn for an extended period, depends on your eye care professionals assessment of the health of your eyes and your tearing function.
One of the biggest problems with monthly contact lenses is that some people tend suffer from a build up on the lens material of protein, calcium and lipids which exist in the tear film. This can make the lenses less comfortable and more prone to infections. This build up can then reduce the wearability of 30 days or the extended wear option. Everyone is different though and build of these substances on the lens material can be a problem for some and not for others.
At the end of the day, once your eye care professional has accessed your eyes, you will be able to discuss the best contact lens options that will suit you. This is the reason why we always recommend that you only buy your contacts online that your eye care professional and you have decided upon and have trialled and tested so when you buy your contacts online you can be assured that they will be comfortable, support your eye health and meet your vision requirements.

HEALTH FUND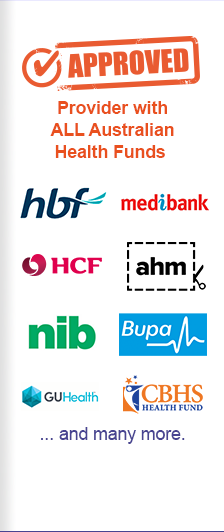 PAYMENT OPTIONS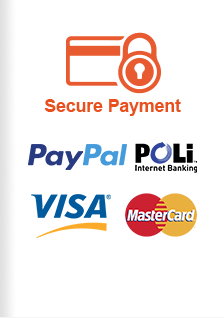 Shop By Type