Colourvue 3 Tones Cosmetic Lenses
Replacement:

3 Months

Base Curve(s):

14

Diameter:

14
Wearability:
Up to 3 months of daily wear, stored correctly inbetween use.
Product Description
These coloured lenses can be worn on a daily basis and then removed at night and placed in sterile contact lens solution. Colourvue 3 Tones can be kept for 3 months after opening the blister pack they should be thrown away after this period regardless of how many times they have been worn. Colourvue lenses are made from a hydrogel material which harbours bacteria and protein deposits on the surface of the lens over the 3 months period, which can cause discomfort and increase the risk of eye infections.

Before wearing coloured contact lenses it is advised that you see and optometrist first, so the health of your eyes can be accessed, even if you feel your vision is fine. OPSM are familar with the Colourvue range of lenses and often have trial kits so you can try the colours on to see what suits you best.
Purchase 1 pair for $38.50
Or
take advantage of the more cost effective 3 pairs for only $95 !

Coloured contact lenses with no prescription attract GST, this is included in the price. Coloured lenses purchased for cosmetic purposes only can not be claimed on your health fund.

Follow this link and select if you're natural eye colour is light, medium or dark to get an idea of how the 3 tones colours will look on your eyes
http://www.colourvue.net.au/3tones.html
Click to scroll images
Other Related Products and Box Sizes

$38.50
Colourvue
Product Code: VUE20

$38.50
Colourvue
Product Code: VUE14

$38.50
Colourvue
Product Code: VUE01

IN A HEALTH FUND ?

Simply send your receipt from us to your Health Fund to Claim Your Rebate.
Health Fund Info
PAY SECURELY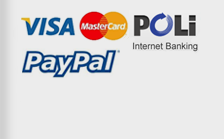 Why
contactlens.com.au ?
Save Up To 50%
Express Delivery
Health Fund Claimable
Genuine brands
Fresh Supplies
Australian Company
CONTACT LENS CARE
This video demonstrates and provides instruction on the best way to insert and remove your contact lenses.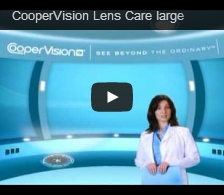 Shop By Type