Clariti 1 Day
Cooper Vision
The Clariti family of lenses include the Clariti 1 Day, Clariti 1 Day Toric and Clariti 1 Day Multifocal lenses. At this stage Cooper Vision, the manufacturer, do not allow these lenses to be sold online in Australia, they can only be purchased through optical retail stores.
At some point we hope to feature the Clariti family of lenses, however we currently have no indication of when this restriction for sale online will be lifted. In the meantime, select one of the Clarity products below and enter your contact details so we can let you know when they are available.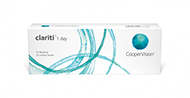 Restricted
Cooper Vision
Product Code: CP042
Restricted
Cooper Vision
Product Code: CP044

IN A HEALTH FUND ?

Simply send your receipt from us to your Health Fund to Claim Your Rebate.
Health Fund Info
PAY SECURELY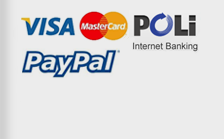 Why
contactlens.com.au ?
Save Up To 50%
Express Delivery
Health Fund Claimable
Genuine brands
Fresh Supplies
Australian Company
CONTACT LENS CARE
This video demonstrates and provides instruction on the best way to insert and remove your contact lenses.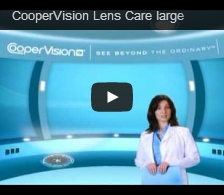 Shop By Type