Clariti 1 Day 90 Lenses
Lenses Per Box:

90

Replacement:

Daily

Base Curve(s):

8.6

Diameter:

14.1

Health Fund Code:

851
Wearability:
A New Lens Everyday
Product Description
Clariti 1 day lenses are a premium daily contact lens made from a silicone hydrogel . Silicone Hydrogel materials in contact lenses allow a high level of oxygen to pass through the lens material to the cornea during wear, this is important as the cornea relies on oxygen from the air to stay healthy. A contact lens that limits this oxygen flow can result in hypoxia where the tissues become damaged due to a lack of oxygen.

Clariti 1 Day lenses feature Aqua Gen Technology that attracts and binds moisture to the surface of the lens, keeping the lens and the eyes nicely moisturized and comfortable throughout the day.

Clariti 1 Day lenses are not available for sale on Australia Websites due to a restriction by the manufacturer, Cooper Vision. We hope to have these lenses available soon, so please leave your contact details so we can get in touch when they do. The price of a 90 Box of lenses would be $ 79.

Our Price:
$
0.00
Restricted
I'm sorry but these contact lenses have not been approved by the manufacturer for sale on Australian based websites. Once approval is given, you can be assured that contactlens.com.au will make them available.
So we can notify you when this product becomes available online please leave us your name, email and phone number below
Other Related Products and Box Sizes
$0.00
Cooper Vision
Product Code: CP042

IN A HEALTH FUND ?

Simply send your receipt from us to your Health Fund to Claim Your Rebate.
Health Fund Info
PAY SECURELY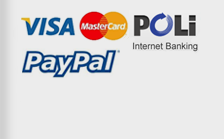 Why
contactlens.com.au ?
Save Up To 50%
Express Delivery
Health Fund Claimable
Genuine brands
Fresh Supplies
Australian Company
CONTACT LENS CARE
This video demonstrates and provides instruction on the best way to insert and remove your contact lenses.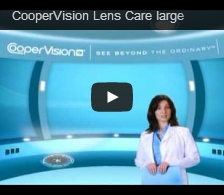 Shop By Type