Our Products
All Products
Buy your contact lenses online and be assured that you are dealing with an Australian company based on the Sunshine Coast in Queensland. We do not stock any of our lenses, we operate a drop ship system, which means your lenses, ar mostly dispatched directly from the manufacturers who are based in Australia. This means you get the freshest lenses, enjoy discount prices and save time with the convenience of our speedy delivery to your door.
Contact lenses in Australia have three different wearing schedules to choose from;
Daily Disposables - these contact lenses are designed to be worn for a day, they are not designed to be slept in, and you insert them at the beginning of the day, remove them at your day end and throw them away. Daily disposable contact lenses usually come in a box of 30 or 90 lenses.
Two Weekly contact lenses can be worn for 14 days during the day, they are not designed to be slept in. After a day's wear you need to remove your lenses and store them in contact lens solution overnight and then you insert the same pair of contact lenses the following day for 14 days consecutively after which they should be thrown away. Two weekly contact lenses are a 14 day lens not a 14 day wear lens - this means you should throw them out 14 days after opening the vial regardless of how many times you wear them during the 14 day period. Bacteria Two weekly lenses usually come in a box of 6 contact lenses, you can buy these contacts online.
Monthly contact lenses can be worn for 30 days, removed at night and stored in contact lens solution. Many monthly contact lenses can be worn overnight, for extended periods, this type of extended wear schedule for a monthly wear lens needs to be determined by your optometrist. You need to have a contact lens prescription that is not older than two years old to buy contacts online in Australia.
There are two terms when talking about contact lenses that need to be explained as the term "daily disposable" and "daily wear" get confused all the time. Daily disposable contact lenses refer to contact lenses that can be worn for 1 day and thrown away. Daily wear contact lenses refer to lenses that can only be worn during the day or through your waking hours then they are removed and stored overnight, so daily wear can be two weekly or monthly contact lenses.
When discussing contact lenses with your eye care professional there are a couple of factors to consider when choosing the right type of lenses for you, such as cost, wearing schedule, lifestyle, time availability to care for your contact lenses, visual needs and the health/condition of your eyes.
We suggest that you buy your first supply of contact lenses from your eye care professional and once you know that are comfortable with the fit, feel and vision then you can go ahead and buy your contacts online. We recommend that you only buy the contact lenses online that you have been recommended to wear by your eye care professsional.

IN A HEALTH FUND ?

Simply send your receipt from us to your Health Fund to Claim Your Rebate.
Health Fund Info
PAY SECURELY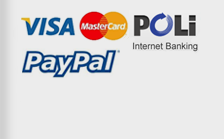 Why
contactlens.com.au ?
Save Up To 50%
Express Delivery
Health Fund Claimable
Genuine brands
Fresh Supplies
Australian Company
CONTACT LENS CARE
This video demonstrates and provides instruction on the best way to insert and remove your contact lenses.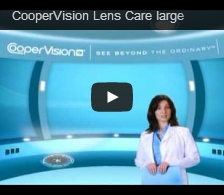 Shop By Type