MyDay Daily Disposable Contact Lenses 30 Pack
Lenses Per Box:

30

Replacement:

Daily

Base Curve(s):

8.4

Diameter:

14.2

Health Fund Code:

851
Wearability:
A Fresh Lens Everyday
Product Description
MyDay Daily Disposables by Coopervision are a silicon hydrogel lens that delivers on all fronts.

High oxygen transmissibility due to the "smart silicone" chemistry which shape the silicone within the lens into channels delivering optimal levels of oxygen to the cornea, therefore supporting eye health during contact lens wear.

Many contact lens wearers struggle with insertion and removal of their contact lenses as many contact lenses have such a high water content that they slip off the finger and lose their shape. However MyDay Daily Disposables hold enough water to ensure your comfort throughout the day, while still maintaining their shape making insertion and removal easy, this is a big plus for many contact lens wearers.

MyDay Daily Disposables also provide UV protection for the cornea, this represents an added layer of protection for your eyes but should not be a substitute for sunglasses.

Available in boxes of 30 or 90 lenses, the 90 pack being the most cost effective. If you would like to change your order to the box of 90 lenses you can easily do so at the checkout without having to enter all your prescription details again.


Other Related Products and Box Sizes

$100.00
Cooper Vision
Product Code: CP040

IN A HEALTH FUND ?

Simply send your receipt from us to your Health Fund to Claim Your Rebate.
Health Fund Info
PAY SECURELY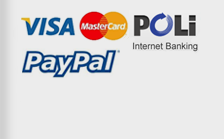 Why
contactlens.com.au ?
Save Up To 50%
Express Delivery
Health Fund Claimable
Genuine brands
Fresh Supplies
Australian Company
CONTACT LENS CARE
This video demonstrates and provides instruction on the best way to insert and remove your contact lenses.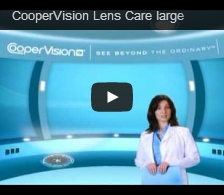 Shop By Type