Air Optix Plus HydraGlyde
Replacement:

Monthly

Base Curve(s):

8.6

Diameter:

14.2

Health Fund Code:

851
Wearability:
30 days of daily wear with the option of 6 days continuous wear as directed by your Eyecare Professional
Product Description
Alcon New Air Optix Plus HydraGlyde are an upgrade to Air Optix Aqua and feature two new advanced technologies – and ultra thin Smartshield and the HydraGlyde moisture matrix.

So what do these new technologies offer the wearer ?
The Smartshield technology helps to keep the lens free of deposits and stops them from building up on the lens decreasing comfort over the 30 days of wear. Many monthly lenses resist the build up of the natural substances in the eyes such as proteins and lipids. However the Smartshield in the Air Optix Plus HydraGlyde lenses also protects the lens from cosmetic products too such as mascara, eye makeup remover and creams.

The HydraGlye Moisture Matrix has been specially designed for silicone hydrogel lenses, it effectively attracts moisture to the surface of the lens and maintains a high level of hydration throughout the day.

These technologies combined, ensures Air Optix Plus HydraGlyde lenses deliver 30 days of comfortable wear and if worn on a daily basis, 16+ hours of comfortable wear can be expected every day. These lenses can also be worn for up to 6 nights continuously with the approval of your Eyecare Professional.

The recommended cleaning and disinfecting solution for Air Optix Plus HydraGlyde is Opti-Free PureMoist and Clear Care Plus with HydraGlyde.

Our Price:
$
39.00
Restricted
I'm sorry but these contact lenses have not been approved by the manufacturer for sale on Australian based websites. Once approval is given, you can be assured that contactlens.com.au will make them available.
So we can notify you when this product becomes available online please leave us your name, email and phone number below
Other Related Products and Box Sizes

$36.00
Alcon
Product Code: CV014

$62.00
Alcon
Product Code: CV039

IN A HEALTH FUND ?

Simply send your receipt from us to your Health Fund to Claim Your Rebate.
Health Fund Info
PAY SECURELY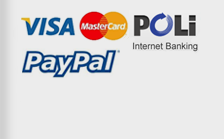 Why
contactlens.com.au ?
Save Up To 50%
Express Delivery
Health Fund Claimable
Genuine brands
Fresh Supplies
Australian Company
CONTACT LENS CARE
This video demonstrates and provides instruction on the best way to insert and remove your contact lenses.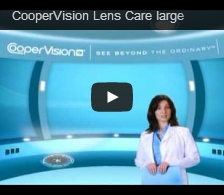 Shop By Type