1 Day Acuvue Oasys with Hydraluxe Box of 90 Contact Lenses
Lenses Per Box:

90

Replacement:

Daily

Base Curve(s):

8.5, 9.0

Diameter:

14.3

Health Fund Code:

851
Wearability:
A Fresh Lens Every Day
Product Description
Acuvue Oasys 1 Day with Hydraluxe Technology are a premium daily contact lens which compete with other premium daily lenses such as Bausch and Lomb's MyDay and Alcon's Dailies Total 1. However this newest lens from Acuvue has the largest fitting range with two base curve options and a large diameter which means that it can improve visual performance and comfort for an extensive range of eye shapes and sizes that are not catered for in the other lens ranges.

Prior to designing this Acuvue Oasys 1 Day lenses with Hydraluxe Technology, Acuvue conducted a survey to find out what the most common reported symptoms were that caused patients to stop wearing contact lenses, they found tired eyes, dryness, irritation, excessive blinking and itchiness were the most common issues raised. Many of these symptoms are caused by an unstable tear film which can happen due to changing environments that a patient experiences throughout their day.

Acuvue Oasys 1 Day with Hydraluxe Technology was been designed to combat these symptoms. This has been achieved with the development of the Hydraluxe Technology, a network of channels within the lens material that performs in the same way as the eyes natural tear film. This new moisturising system performs all through the day keeping the eyes comfortable by ensuring the stability of the tear film, regardless of challenging environments such as air conditioning, humidity and temperature.

Other Related Products and Box Sizes
$42.00
Johnson & Johnson
Product Code: JJ028

IN A HEALTH FUND ?

Simply send your receipt from us to your Health Fund to Claim Your Rebate.
Health Fund Info
PAY SECURELY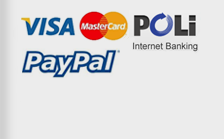 Why
contactlens.com.au ?
Save Up To 50%
Express Delivery
Health Fund Claimable
Genuine brands
Fresh Supplies
Australian Company
CONTACT LENS CARE
This video demonstrates and provides instruction on the best way to insert and remove your contact lenses.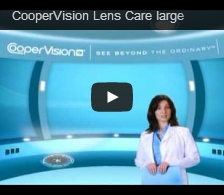 Shop By Type