Testimonials
Greta
Location : Lyneham ACT
February 2022
Amazing! Great customer service and super fast shipping!
Hinemoa
Location : Beaconsfield WA
February 2022
My first experience with Contactlens Excellent. Best prices around. Lenses arrived 2 days within ordering so i didn't run out. highly recommend. Even has a reminder notification for when I'm due to re-order
John
Location : Queanbeyan East NSW
February 2022
I have been using contactlens.com.au for over five years, and will continue to do so. Fast, efficient service and prompt, no BS replies on the rare occaisions that I have had to follow up with them about an order.
Karen
Location : Jamberoo NSW
January 2022
Great communication. Timely, reliable delivery. Recommend
Zoe
Location : Perth WA
January 2022
So fast - I am delighted with my order from here, I've waited 1 month from another company and still not received my contacts, so thought I would try here. The order arrived in 2 days!! Will 100% be using you everytime I order now. Thank you!
Sumitra
Location : Clyde VIC
January 2022
I was pleasantly surprised at how quickly my lenses arrived . Turn around was less than 3 days and Sue was very kind to clarify questions about a receipt for my Health Insurance. Keeping you guys bookmarked for future purchases !
Ashna
Location : Oakhurst NSW
December 2021
Have been purchasing from this business for a number of years and each time found it easy to order. Delivery is always fast. Customer Service is simply awesome
Marie
Location : Norwood SA
December 2021
Ordered at 11.30am and the lenses were delivered within 24 hours. Given that it is less than 2 weeks to Christmas I was amazed. Thoroughly recommend!
Suzi
Location : Leederville WA
December 2021
Excellent service - You make re-ordering easy. Delivery time was good, and you kept in touch. I'm a happy customer!
Stacey
Location : North Adelaide SA
November 2021
10/10 recommend Excellent customer service, exceptionally fast service.
Edward
Location : Gladesville NSW
November 2021
Great Service - Fast delivery, easy to use site, no hassles.
Anna
Location : Redcliffe QLD
November 2021
Great personalised service Super fast delivery Easy reordering and Friendly reminders to reorder I'm a happy repeat customer year after year .
Sharika
Location : Wolli Creek NSW
October 2021
Good quality, fast shipping. Great communication.
Adam
Location : Peregian Beach QLD
October 2021
Fast, simple & efficient service for ordering our contact lens online whilst holidaying. Will definitely be accessing contactlens.com.au again!
Samantha
Location : Athelstone SA
September 2021
Always prompt and reliable service. Delivered in days even when all my other parcels are stuck in transit. Fantastic.
Therese
Location : Capalaba Qld
September 2021
It's like personalized service. They follow up with you - my Dailies Total One, I highly recommend, I made the switch from Acuvue. Contacts arrived on time.
Peter
Location : Ocean Reef WA
August 2021
It was a seamless transaction, super easy to order and extra fast postage, just fantastic. I highly recommend the company to anyone
Kim
Location : Wyong
August 2021
Best service and great delivery time even during Covid
Pauline
Location : Qld
August 2021
Ordered on Tuesday, they arrived Wednesday - toric lenses last place I ordered from , it was 4 weeks! You kept your service promise. You will have all my future orders
Cassandra
Location : Kingston ACT
August 2021
Super fast delivery, great communication and even delivered on a Saturday.
Anastasia
Location : Brighton SA
July 2021
Very impressed with this site. The contact lenses I ordered were competitively priced and the processing & delivery was super fast! This will be my go-to for future purchases.
Mark
Location : Springwood, NSW
July 2021
Great price for 90 day supply of Oasys and super fast delivery! Thanks.
Celine
Location : Matraville NSW
July 2021
Great prompt service and hassle free First time buying it with contactlens.com, and Sue has been really great . Called on Friday afternoon at after hours for urgent contact lense order, received a call back from her within 5 min to confirm stock. Received email on Monday to confirm it's been shipped and received the following day. Could not feel happier . Unlike other supplier who was overpromising and did not deliver . Highly recommend.
Cecilia
Location : Brunswick Heads NSW
July 2021
So happy with my contact lens experience. The packages arrive so fast and the reminder emails are so good to help you re order or remind you that your running low. Really one of the smoothest online buying experiences.
Matt
Location : Moss Vale NSW
June 2021
So easy to re-order contacts from the re-order email sent out. Couple of clicks of the button and within a day or two the contacts are on the doorstep. Couldn't be easier. Extremely happy with service provided.
Margaret
Location : Normanhurst NSW
June 2021
It was easy to buy my contact lenses online. I got frequent updates on delivery, and they arrived within only a couple of days. I will be back!
Zali
Location : Buderim QLD
May 2021
Amazing service - Sue was very helpful and I was very impressed that I could call and be answered straight away!! Price was competitive also.
Monika
Location : WHYALLA SA
May 2021
Super efficient. I had these contacts on my doorstep within 2 days of ordering. Coming from Qld and I live in SA
Geeth
Location : Noble Park VIC
April 2021
The service is so good. My mind was blown how fast the order was processed and delivered. Even after I stuffed up the order Sue managed to rectify it with just one call and I got the goods the next day. Seriously this is what good service is. Thank you Sue for being patient with me and the speed you processed my order. A very loyal customer here.
Deborah
Location : Innagloo WA
April 2021
Easy & Efficient - Fastest re supply in the West!
Melissa
Location : Box Hill VIC
April 2021
Ordered on Friday and item was received on Monday. Was sent emails regarding the order progress. Reliable and would definitely order again.
Joanne
Location : Gymea Bay NSW
April 2021
So Quick!!! I ordered these on Monday and they arrived on Tuesday. I live in Sydney. Could not believe the speed in which these arrived. Thanks so much. :)
Mohammad
Location : Warragul VIC
April 2021
Unbeknownst to me my order had been misplaced by the courier. Sue got in touch with me before I was even expecting delivery to confirm I had not received the order, then promised to follow up on it. She kept me updated until she had ensured I had received the delivery a couple of days later. Blown away by the proactive service and care. Couldn't recommend them enough. Well done!
Rachel
Location : Wallington VIC
March 2021
Amazing! Easy to order and re-order. The best thing is Sue updates you on your delivery and when they've been delivered. 10/10 !
Glenn
Location : Glenmore Park NSW
March 2021
Running out of contacts is the worst. Use these guys and you have a new supply next business day......and that's only if you happen to miss their reminders! Great service!
Paul
Location : Northcote VIC
March 2021
Cheapest price around for the Acuvue Multifocals, arrived in 3 days, other places I've had to wait 2 weeks sometimes
Brett
Location : ACT
February 2021
Ordered on Saturday, received on Tuesday. You can't ask for better service. Will buy from again.
Nattnee
Location : Breakfast Point NSW
February 2021
I needed urgent delivery on contact lens before going on holiday. Sue kindly sent personal text and offered to send them to my destination. I declined anyway but she made sure it was marked urgent and I got them in time! Fastest delivery experienced, great prices and best customer service ever! Thank you!
Diana
Location : Wynnum QLD
February 2021
Contact lens.com.au had the best price for my contacts and I was really impressed with the ease of ordering and very fast delivery. I would definitely recommend.
Utsav
Location : Beacon Hill
February 2021
Sue was happy taking time talking to me and answering all my questions. After I put in the wrong order (100% my fault), she actually texted me and asked if I was sure as she remembered my prescription from memory and noticed the fault. 6 star customer service, prompt delivery.
Jane
Location : Boronia VIC
February 2021
GREAT SERVICE Service is always exceptional. Ordering process is easy. Deliveries are so quick. Highly recommend. :-)
Frank
Location : Wolli Creek NSW
February 2021
The 5 stars is for the way Sue handled a disruption to the regular service the company provides, offering alternative solutions and constant updates is good customer service. Will remember this when ordering contacts in the future
Janelle
Location : Tivendale NT
January 2021
First time I have order and honestly I can day I am so impressed with the excellent customer service and quality of lenses. One very satisfied customer will be purchasing again
Deborah
Location : Cammeray NSW
January 2021
Very impressed with the low price and speed of service. Received my contact lens in just two days, fastest supply of contact lenses from any supplier I have used to date.
Jeanette
Location : Camperdown NSW
January 2021
Service from Sue was excellent during a busy period, 10/10 would shop there again
Katie
Location : Bellevue Hill NSW
December 2020
Would recommend contactlens.com.au without hesitation! Great service and incredibly quick delivery - I always get my contacts lenses within 48 hours at the longest. Thanks Sue and team.
Sanjeev
Location : St Kilda VIC
September 2020
The order was super easy and the price was by far the best I've found online and the goods arrived within 3 days of placing my order! Will definitely use you guys again!
Ian
Location : Hobart TAS
August 2020
Been wearing these for years, and they do the job. Got the contacts (which were the cheapest I could find in Aus) the day after I ordered them. Sue followed up with a personal message a week later to check I'd got them (the courier hadn't marked them delivered). Having the store remember my script details for next time makes it so easy!
Robert
Location : Rangville QLD
August 2020
I have been purchasing from contactlens.com.au for many years now and have always had helpful service, fast shipping, and a great price. I would highly recommend them.
Virginia
Location : Kensington, NSW
July 2020
I'm very happy with the contact lenses. I'm particularly pleased to purchase them from contactlens.com.au as they are always friendly, helpful with any queries, competitive price-wise and immediately have the lenses delivered.
Fontessa
Location : Yarra, Victoria
June 2020
Easy and efficient. Communication is really good. Contact lens even tells me when my package has been delivered. Convenient if I'm not at home at the time! Updating my script was also easy too.
Ebony
Location : Brunswick East, VIC
June 2020
Sue sends me texts regarding my contacts and helps me reorder with ease! Even checked to make sure they arrived! Absolutely fantastic service! :)
Melinda
Location : Haberfield, NSW
June 2020
I have ordered a couple of times now and both times have had such a seamless buying experience - Sue is super helpful and takes ownership the entire way, dispatch is quick and contacts are delivered within time frames! Refreshing to see such efficient and reliable service time and time again! Thank you!
Domenica
Location : Kogarah NSW
May 2020
I was desperate for my lenses as I was travelling overseas at the time. I thought I would just check and see if contactlens.com.au had them in stock and the level of customer service I received was over and above. SO helpful and I was communicated with on my order every step of the way.
Arifa
Location : Gosnells WA
May 2020
Excellent Service, great communication and very happy with the products.
Jess
Location : Victoria Park WA
April 2020
I am astound by the quality of customer service provided. absolutely fantastic. Sue has been so helpful with all my queries and she was so patient and polite. she also went out of her way to ensure that i am kept up to date as to when my lenses will be delivered. Highly recommended!
Martin
Location : Mulgrave VIC
April 2020
Fantastic, Sue helped me decide which contact lenses to buy, made sure they were in stock and emailed confirmation with me. Excellent customer service
Erin
Location : Griffith ACT
March 2020
I've had nothing but good experiences. Sue is a pleasure to deal with if you have any questions at all. Delivery is super fast which is great when you've left ordering a little late!
Lauren
Location : Stawell VIC
March 2020
Fabulous have been using this service for many years now and have never experienced bad service. Speedy delivery and top quality products.
Megan
Location : Ocean Shores
March 2020
Sue and her team have helped with our families vision problems for years!! The service is super quick (usually arrive on our doorstep within 2 days!) and cost effective. When I have had problems we have chatted ( on the phone!!) and fixed them straight away. We are now second generation users - with thanks!
Katarina
Location : Maroubra NSW
February 2020
Excellent price, amazing customer service and delivered next day. Will order again for sure!
Craig
Location : Harkness VIC
February 2020
Fast delivery, had message to let me know when my order was despatched and another to say it had been delivered to the door at my house. Very Happy with Service.
Timothy
Location : Wangara WA
July 2019
I can't fault this service, I made my order on a Thursday and received it by the following Tuesday. The same order was taking 4 weeks through OPSM and more expensive.
Victoria
Location : Elwood VIC
July 2019
Fabulous service. Quick and efficient with a real person keeping an eye on things. I had a dreadful time with Vision Direct (it took 3 months to get a wrong order delivered and they then gave up leaving me with one box of lenses). Sue fixed an issue with AusPost before I even realised there was an issue.
Shani
Location : Dianella WA
July 2019
Fast delivery. Goods arrived in excellent condition within 2 working days which and left as per the delivery instructions. Hassle free service.
Clayton
Location : Glebe NSW
June 2019
've bought my contact lenses here for the past couple years. The prices are competitive, website is easy to navigate and shipping is fast. I get my private health insurance rebate with no issues. Service is flawless.
Amelia
Location : Avalon NSW
June 2019
So reliable, so fast. Have not let me down on any occasion. Thankyou !
Jayde
Location : MacGregor ACT
June 2019
The process was easy and the staff were very informative and helpful. I will definitely be purchasing all my contacts thru contactlens.com.au from now on.
Leanne
Location : Waverley NSW
June 2019
Each time I have ordered from contactlens.com.au my lenses have arrived promptly. The girls in the office are fantastic to deal with. Thanks girls!
Penny
Location : Cranebrook NSW
May 2019
Really appreciate you sending me a pair of free lenses to keep me going until mine were back in stock. Thankyou so much, great customer service.
Chris
Location : Perth WA
May 2019
Very helpful and efficient.
Lorena
Location : Melton West VIC
May 2019
I've ordered from a few online suppliers and will now only be ordering from here. Super easy to order and the quickest delivery I've ever had!
Susie
Location : Bowraville NSW
May 2019
Professional..easy and reliable
Elaine
Location : QLD
April 2019
Highly recommended. I have used The Contact Lens Store for many years and have had excellent customer service from Sue and her team. The lenses are so much cheaper than anywhere else. This company provides a high standard of customer service....they do all they can to help at all times. Deliveries are so prompt and they arrive on my doorstep in one or two days. I would not buy my lenses from anywhere else. Excellent service all round.
Laura
Location : California, USA
April 2019
Sue was extraordinarily helpful in sourcing the specific contact lenses I needed and then mailing them overseas to me without a delay. Her replies we're always prompt and efficient, allowing us to easily coordinate what could have been a complicated international shipping situation. When I accidentally sent a wire with US Dollars instead of Australian dollars, she immediately told me and suggested the most efficient solution. Her honesty is much appreciated and now I know where I'll get my contact lenses from now on.
Courtenay
Location : Surry Hills NSW
April 2019
I keep returning to use contactlens.com.au because of their stellar customer service, always going the extra mile to ensure I receive my contacts timely.
Penelope
Location : Hervey Bay Qld
April 2019
I have a very strong prescription and need to have custom made lenses that fit well and are delivered when I need them. Since I've been using contactlens.com.au their communication process, delivery process and follow up has been without fault. I'm kept informed from confirmation of order to the day of delivery. Highly recommended.
Loraine
Location : Bellevue Hill NSW
April 2019
I have been using this company for nearly 10 years. The service is exceptional and they go out of their way to ensure that all of my orders have been filled within an excellent time frame. I have nothing but good things to say about this company and would strongly recommend them.
Sharon
Location : Rooty Hill, NSW
March 2019
Very happy with the customer service and super fast delivery. I will continue to buy my lenses from this site. Air Optix Colors are the most comfortable lens I have worn. Very long daily wear without discomfort !
Elizabeth
Location : Tugan
March 2019
Excellent Best Service Ever ! So good that they are my new supplier. Excellent follow up and contacts arrived next day. Lovely customer caring service Gold!
Merinda
Location : Melbourne, VIC
March 2019
Communication is excellent, it's easy to re-order and the delivery is always so fast !
Claire
Location : Currumbin, QLD
March 2019
Sue is very helpful in sending a reminder text and and email with an easy to re-order link that works in seconds ! Great for busy mums like me ! Fast delivery too - I highly recommend this service.
Deborah
Location : North Epping, NSW
March 2019
Great service, helpful chat that assisted me with my queries, ordered the lenses and they were delivered the next day to my front door. Would definitely use again and I recommend the service. The Dailies Total One Multifocal lenses are pricey but they are most comfortable multifocal lens I have worn by far !
Katina
Location : Point Cook, VIC
March 2019
Very fast delivery, will definitely order again from you guys !
Julie
Location : Grindelweld Tasmania
February 2019
I have been using contactlens.com.au for many years. Their service is always easy to use with the helpful reminder link and delivery, even to Tasmania, is fast. Excellent, thank you.
Tamara
Location : Wynnum West Queensland
February 2019
Any issues I've had Sue comes back to me the same day usually with a resolution immediately. Have started buying my daughters contacts through Contact Lens as well as its super convenient and much faster than anyone else we have used.
Aimee
Location : Kenmore Queensland
February 2019
Wonderful service and great product Cannot rate contactlens.com.au highly enough. The service is outstanding. My contacts went missing due to a courier mix up. Sue not only immediately dispatched new ones and patiently helped me get everything sorted out, but she did it efficiently, patiently and kindly.
Melissa
Location : Orange NSW
February 2019
Great service always. Order arrived in 2 days unlike other internet suppliers up to 10 days + to a regional centre. Sue has always been helpful in providing past receipts . Always recommended!!
Deborah
Location : Holt , ACT
February 2019
Excellent service I have used contactlens.com.au for close to a decade because I have found them to be very friendly, helpful and efficient, and very price competitive. I would happily recommend them to anyone wishing to purchase contact lenses.
Darren
Location : Chatwood, NSW
February 2019
Quick and easy delivery Ordered my contact lenses and within a few days they were delivered as described. This is my first order and I'll use them again. Great service!
Laura
Location : Randwick NSW
February 2019
Always a great experience. Delivery is really quick and they always follow up to make sure its received. Really great customer service, Sue is a pleasure to deal with.
Scott
Location : Chippendale NSW
January 2019
Uncomplicated online ordering system & very efficient delivery.
Kathleen
Location : Algester Qld
January 2019
Fantastic, I find it really easy to reorder and my contacts are delivered to my front door in a matter of 2-3 days,
Penelope
Location : Preston VIC
January 2019
Great ! Easy, efficient and quick to arrive. The reminders are handy too !
Nermin
Location : Beechboro WA
January 2019
I have been using this service for a number of years now and I could not recommend contactlens.com.au highly enough.
Levi
Location : Blackwater Qld
January 2019
Always do a great job. Quick delivery and nice customer service. Contacts were late one time, due to circumstances beyond their control, yet they still threw in some free contacts anyway without me asking. Will stick with them.
Annette
Location : Collaroy Plateau NSW
January 2019
The process was simple once I got my head around buying contacts on line. I had a few questions so I phoned and the knowledge and efficiency of the lady I spoke to was great. They also saved me money, they have a long use by date and they arrived within 2 days.
Linda
Location : Mundaring WA
January 2019
I have been using Contactlens.com.au for some years now. The service is excellent, I receive a reminder every three months and it is very easy to reorder. I have had to change the prescription once over the years and found that to be a very simple and straightforward process. I usually have my lenses within a couple of days of reordering. Very happy with the service.
Rhonda
Location : Cottesloe
January 2019
Polite, fast * efficient service. What more could a cusotmer ask ?
Kim
Location : Eleebana NSW
January 2019
Very easy to deal with and super fast delivery. Highly recommend this company.
Todd
Location : Lane Cove NSW
January 2019
Always Fantastic - Perfect Service. Easy to use website and delivery times are so good !
Karen
Location : Blacksmiths NSW
January 2019
Great service and speedy delivery.
Lisa
Location : Flynn ACT
January 2019
Delivery was really fast and the experience was seamless.
Curtis
Location : Melbourne VIC
January 2019
Delivery is always speedy, service and follow-up always excellent
Heather
Location : Mount Evelyn VIC
January 2019
I have been using contactlens.com.au for several years now, and it is the only place I buy my contact lens. The service is really fast, I always get what I ordered and the website is really easy to order and re-order from . Highly recommend both the company and the Acuvue Oasys daily contact lenses that I wear
Susan
Location : Avalon Beach NSW
January 2019
Easy to order, saved $, super quick and I even got a follow up email for my order to make sure I received it over the busy christmas period!!! My new contact suppliers.
Krystal
Location : Caloundra Qld
December 2018
Sue and the team went above and beyond to expedite supply of my lenses after running short, and desperately needing them post facial surgery. I extend my utmost gratitude to the ContactLens.com.au team for their support and customer service. Thank you!!
Janelle
Location : Moolap VIC
December 2018
Excellent - timely reminders and easy rapid reordering
Vivian
Location : Maidstone VIC
December 2018
Very happy with services especially the communication about the delivery not been quick enough.
Lisa
Location : Cobbitty NSW
December 2018
I made my first order on Tuesday morning and it was so easy. I needed the lenses before Friday evening and got a text message notifying me that my lenses were in the local post office for collection on the Thursday. Very efficient delivery and service. Will be using them for my future orders and recommend to others!
Andrew
Location : Glenview QLD
December 2018
It is easy to order and my lenses always arrive the next day.
Sonja
Location : Melbourne
September 2018
This company is fantastic. Such wonder service. The extra miles that Sue when to to make sure that I was always informed was so much more than anyone could ask for - so welcoming and personal.
Amrit
Location : North Sydney
January 2018
Hi, thank you so much for a quick turnaround. I got them this morning - you are a life saver !
Gabriel
Location : Ascot Vale
January 2018
Hi Team, Yesterday at 9.40am I placed and order for some Biofinity Toric lenses. Today at 9.15am the Star Track delivery driver completely surprised me with my contact lenses ! I am absolutely astounded at the swift turn around, considering that Specsavers said it will take roughly 10 days for them to help me out. Excellent prices and incredibly fast shipping means that I will become a guaranteed return customer. Thank you so much!
Tamara
Location : Wynnum Qld
December 2017
You guys will put "Specsavers" out of business! Ordered on Saturday evening and they arrived on Wednesday. The quickest I ever normally get them from "Specsavers" is 10 business days ! You are now my new contact lens supplier !
Maryann
Location : Karawara WA
November 2017
I cannot thank you enough for my contact lenses. Your price is the best I have found the and the delivery very prompt. Would highly recommend your company to all my friends.
Jennifer
Location : Geelong West WA
October 2017
Great Service ! Received the confirmation email that my order had been dispatched and my contacts were waiting for me when I got home the same day ! Right before Halloween too. I'll certainly be ordering again.
HEALTH FUND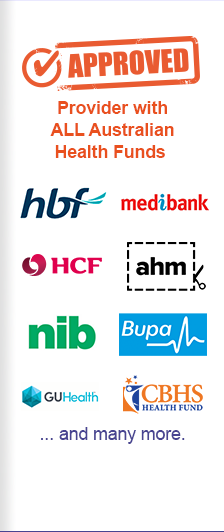 PAYMENT OPTIONS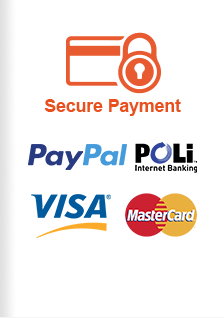 Shop By Type