Testimonials
Laura
Location : Randwick NSW
February 2019
Always a great experience. Delivery is really quick and they always follow up to make sure its received. Really great customer service, Sue is a pleasure to deal with.
Scott
Location : Chippendale NSW
January 2019
Uncomplicated online ordering system & very efficient delivery.
Kathleen
Location : Algester Qld
January 2019
Fantastic, I find it really easy to reorder and my contacts are delivered to my front door in a matter of 2-3 days,
Penelope
Location : Preston VIC
January 2019
Great ! Easy, efficient and quick to arrive. The reminders are handy too !
Nermin
Location : Beechboro WA
January 2019
I have been using this service for a number of years now and I could not recommend contactlens.com.au highly enough.
Levi
Location : Blackwater Qld
January 2019
Always do a great job. Quick delivery and nice customer service. Contacts were late one time, due to circumstances beyond their control, yet they still threw in some free contacts anyway without me asking. Will stick with them.
Annette
Location : Collaroy Plateau NSW
January 2019
The process was simple once I got my head around buying contacts on line. I had a few questions so I phoned and the knowledge and efficiency of the lady I spoke to was great. They also saved me money, they have a long use by date and they arrived within 2 days.
Linda
Location : Mundaring WA
January 2019
I have been using Contactlens.com.au for some years now. The service is excellent, I receive a reminder every three months and it is very easy to reorder. I have had to change the prescription once over the years and found that to be a very simple and straightforward process. I usually have my lenses within a couple of days of reordering. Very happy with the service.
Rhonda
Location : Cottesloe
January 2019
Polite, fast * efficient service. What more could a cusotmer ask ?
Kim
Location : Eleebana NSW
January 2019
Very easy to deal with and super fast delivery. Highly recommend this company.
Todd
Location : Lane Cove NSW
January 2019
Always Fantastic - Perfect Service. Easy to use website and delivery times are so good !
Karen
Location : Blacksmiths NSW
January 2019
Great service and speedy delivery.
Lisa
Location : Flynn ACT
January 2019
Delivery was really fast and the experience was seamless.
Curtis
Location : Melbourne VIC
January 2019
Delivery is always speedy, service and follow-up always excellent
Heather
Location : Mount Evelyn VIC
January 2019
I have been using contactlens.com.au for several years now, and it is the only place I buy my contact lens. The service is really fast, I always get what I ordered and the website is really easy to order and re-order from . Highly recommend both the company and the Acuvue Oasys daily contact lenses that I wear
Susan
Location : Avalon Beach NSW
January 2019
Easy to order, saved $, super quick and I even got a follow up email for my order to make sure I received it over the busy christmas period!!! My new contact suppliers.
Krystal
Location : Caloundra Qld
December 2018
Sue and the team went above and beyond to expedite supply of my lenses after running short, and desperately needing them post facial surgery. I extend my utmost gratitude to the ContactLens.com.au team for their support and customer service. Thank you!!
Janelle
Location : Moolap VIC
December 2018
Excellent - timely reminders and easy rapid reordering
Vivian
Location : Maidstone VIC
December 2018
Very happy with services especially the communication about the delivery not been quick enough.
Lisa
Location : Cobbitty NSW
December 2018
I made my first order on Tuesday morning and it was so easy. I needed the lenses before Friday evening and got a text message notifying me that my lenses were in the local post office for collection on the Thursday. Very efficient delivery and service. Will be using them for my future orders and recommend to others!
Andrew
Location : Glenview QLD
December 2018
It is easy to order and my lenses always arrive the next day.
Sonja
Location : Melbourne
September 2018
This company is fantastic. Such wonder service. The extra miles that Sue when to to make sure that I was always informed was so much more than anyone could ask for - so welcoming and personal.
Amrit
Location : North Sydney
January 2018
Hi, thank you so much for a quick turnaround. I got them this morning - you are a life saver !
Gabriel
Location : Ascot Vale
January 2018
Hi Team, Yesterday at 9.40am I placed and order for some Biofinity Toric lenses. Today at 9.15am the Star Track delivery driver completely surprised me with my contact lenses ! I am absolutely astounded at the swift turn around, considering that Specsavers said it will take roughly 10 days for them to help me out. Excellent prices and incredibly fast shipping means that I will become a guaranteed return customer. Thank you so much!
Tamara
Location : Wynnum Qld
December 2017
You guys will put "Specsavers" out of business! Ordered on Saturday evening and they arrived on Wednesday. The quickest I ever normally get them from "Specsavers" is 10 business days ! You are now my new contact lens supplier !
Maryann
Location : Karawara WA
November 2017
I cannot thank you enough for my contact lenses. Your price is the best I have found the and the delivery very prompt. Would highly recommend your company to all my friends.
Jennifer
Location : Geelong West WA
October 2017
Great Service ! Received the confirmation email that my order had been dispatched and my contacts were waiting for me when I got home the same day ! Right before Halloween too. I'll certainly be ordering again.
Sarah
Location : North Lakes Qld
August 2017
Super Quick ! Thanks. I would recommend your company to anyone after brilliant service
Yuko
Location : Lane Cove NSW
August 2017
Very happy with their services. The manufacturer didn't have stock so my order was going to take longer but they quickly organized some free samples and send them to me via express mail which arrived the day after they advised me. Will definitely recommend them to anybody and will order from them again.
Brad
Location : Sunshine Coast
August 2017
An awesome service with a really good web interface. The web interface makes ordering so easy and the follow up service is outstanding. The lenses were delivered exactly on time as promised. I would recommend this site to everyone who wants an easy purchasing experience with outstanding follow up customer service,
Anthony
Location : Waterloo, NSW
July 2017
My Fiancé ordered the lenses for me and they were here within a couple of days, absolutely fantastic!!
Paul
Location : Kardinya, WA
July 2017
Ordered multifocal contact lenses on Sunday night & they were at my Perth doorstep Tuesday morning - Really appreciate the quick delivery as I had run out. Have ordered contacts over the counter previously from Spec savers & they normally take over a week!
Michelle
Location : Fern Gully, Vic
July 2017
Great prices and fantastic service! Very happy, can't wait to order again.
Cynthia
Location : Mornington VIC
July 2016
Hi, I found your service very efficient and was very happy to order this way. It was my first order and I will be happy to order from you again. Thank you.
Stephen
Location : Burleigh Heads
July 2016
Rest assured my contacts have arrived and I am very happy with every thing from the ease of ordering to receiving the delivery quickly and also the interim service provided to cover the out of stock item initially. I look forward to placing my next order and wouldn't hesitate to recommend you to friends. Thank You.
Kathleen
Location : Hawthorn VIC
June 2016
Hi, Thanks very much for the efficient service ! My order arrived the next day. Looking forward to ordering in the future.
Julie
Location : Doncaster VIC
May 2016
Hi ... Many Many thanks for your excellent service and the speed with which you have follow this order up for me.
Emma
Location : Cundletown
April 2016
I really appreciated the super fast delivery and long expiry dates on the lenses. The whole process was smooth and worry-free.
Maggie
Location : Daylesford
April 2016
Hi, I just wanted to day my contact lenses arrived safely and quickly. Great Service, Thank you.
Liz
Location : Kensington SA
March 2016
When my contacts didn't arrive on time before a trip away contactlens.com.au went well beyond the call of duty to get me some at my destination for a special event. Many thanks for the exceptional customer service!
Sandra
Location : Pakenham VIC
March 2016
Rang around and this company was the only ones who had my script for a +6 for astigmatism in stock and was even sent that day. I received them 3 days later, I'm in Pakenham Victoria. Compared to my local Specsavers who had told me it will take 3 weeks for them cause they have to specially make them. So I'm very happy with this company and happy to recommend it to others. The lady who answers the phone (sue) was so helpful and went beyond to help me. Look forward to ordering more in future!
Christine
Location : Bondi Beach
November 2015
Hi, I would just like to commend you on your customer service. It was the first time I have ordered with contactlens.com.au and I have been very impressed. The ease of ordering, the promptness in contacting me to clarify the address details plus the promptness of delivery and the personal follow ups. I will definitely use your company again. You were a pleasure to deal with and the customer service was second to none.
Annie
Location : Beverley Hills NSW
November 2015
I am absolutely happy with the experience. I ordered my lenses online at contactlens.com.au on Thursday and received them on Saturday morning - less than 48 hours ! Thank you very much - I will definitely think of your site when I need to order more.
Shaneal
Location : Cairnlea VIC
August 2015
I am absolutely impressed with the level of service I am receiving from contactlens.com.au I appreciate the initiative and dedication to providing excellent customer service. Thankyou !
Amanda
Location : Stepney SA
August 2015
Your service exceeded my expectations. This was the first time ordering through you and I will definitely be order from you in the future. I received my contact lenses two days after ordering them. It was totally hassle free...almost too perfect !
Gina
Location : Surry Hills
August 2015
My lenses arrived on Friday and were in perfect condition with correct prescriptions for each eye. I am extremely pleased with how quickly they arrived, how easy they were to order and their low price. I have absolutely no complaints and cannot recommend anything to make my experience any better than it already was. Thank you !
Susan
Location : Mooloolaba
August 2015
Just wanted to thank you for your prompt, professional service. Some of these bigger businesses need to take a page out of your book and improve customer service.
Valerie
Location : Wantirna
July 2015
I was so pleased with my purchase and how fast the delivery was. Thank you all very much, I will definitely reorder from you again.
Richard
Location : Canberra
June 2015
All was on time, as ordered; faster than I'd dare hope for, and totally professional. I shall recommend your company to others. I particularly appreciated you taking my call personally and ensuring my toric lenses were in stock. Bravo !
Dave
Location : Sydney
January 2015
... I'm definitely going to be a return customer given your business has extremely high level of customer support, much appreciated.
Erin
Location : Sydney
January 2015
...The order and delivery process was fantastic. I was desperate for lenses and the kind lady over the phone was extremely helpful. Thank you so much!
Peita
Location : Buderim
December 2014
I found the whole experience excellent I will be ordering from you from now on.
Erin
Location : Hobart
November 2014
I'm very impressed! My order arrived the next day. I live in Tasmania so I wasn't expecting that at all. The contacts are great and the service is even better. I will definitely be ordering from you again.
Anna
Location : Balgowlah
November 2014
The contact lenses arrived on the date indicated by you and the order process was easy, so thank you for your efficiency in processing my order.
Chris
Location : Kelso QLD
November 2014
Great will be using all the time, came next day so quick.
Sandy
Location : Snug TAS
October 2014
Delivery was fast, website was easy to navigate and you follow up to see we are happy. What a great business. Thank you.
Amy
Location : Chatswood NSW
October 2014
My experience with my first order as above and beyond what I expected. I left it till the last minute to order my contact lenses and needed them desperately for a wedding. I ordered them on the Wednesday and they were delivered to my address the next day. When I first contacted you to enquire about the delivery date I was responded to almost immediately. I am very thankful for that ! And I'll now be getting my contact lenses only from you.
Sarah
Location : Bassendean WA
September 2014
Everything was great and the order came really quickly. Thank you.
Paul
Location : Adelaide SA
August 2014
I had no problems ordering, the process was straight forward and easy to complete. Communication was prompt and clear, and the order was processed very quickly, with the product received within 4 days. This is at least 8 days faster than my previous supplier, so certainly I plan to continue to use contactlens.com.au in the future.
Rosharni
Location : Glass House Mountains
August 2014
Thank-you so much...I was most impressed at your prompt service, my contact arrived in two days ! I shall keep this in mind and be happy torder from you again. Thank you for your great customer service.
Vannessa
Location : Ryabram VIC
August 2014
Thank you for your fast service, I really was happy to recieve my order so quickly and very happy with the product, will order again soon.
Adele
Location : Southern River WA
July 2014
Buying contacts through your website was the best online service I have experienced so far and I have purchased many items online. The contacts arrived fast and I was always in the loop of when my contacts were to arrive. Ordering was easy and I felt it must have been a scam as everything when so smoothly ! I am a very happy customer and will recommend the site to friends and family who wear contact lenses.
Feiselia
Location : North Ryde NSW
July 2014
I have nothing but compliments ! My experience with contactlens.com.au had been exceptionally awesome and I would gladly refer all my friends to order their contact lenses from you.
Evelyn
Location : Doncaster VIC
July 2014
I received my order within 48 hours ! Thank you so much. I really needed them and so I choose to order through you because of the quick delivery. You didn't fail to disappoint, I shall be using your services again.

IN A HEALTH FUND ?

Simply send your receipt from us to your Health Fund to Claim Your Rebate.
Health Fund Info
PAY SECURELY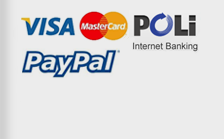 Why
contactlens.com.au ?
Save Up To 50%
Express Delivery
Health Fund Claimable
Genuine brands
Fresh Supplies
Australian Company
CONTACT LENS CARE
This video demonstrates and provides instruction on the best way to insert and remove your contact lenses.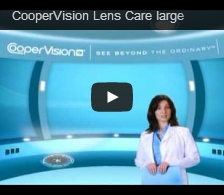 Shop By Type