Focus Dailies
Alcon
CIBA Vision launched Focus® DAILIES® one-day disposable contact lenses in 1996 and, to this day, they remain one of the most popular disposable lenses in the world. In 2011 Ciba Vision was merged with Novartis, a Swiss multi-national company who renamed it's eye care division Alcon, a Novartis company, so the Focus® DAILIES® contact lenses are now referred to as an Alcon product rather than Ciba Vision product.
Designed using state-of-the-art surface technology to deliver exceptional comfort, Focus DAILIES® are contact lenses you wear only once. Use a fresh, clean pair every morning, and simply throw them away at night.
One-day disposable contact lenses not only provide all-day comfort, but are also a healthy choice for your eyes. Substances found naturally in your tears, such as calcium, protein and lipids, can build up on your lenses, causing discomfort and making your eyes more prone to infection, wearing a daily lens eliminates this issue.
Focus DAILIES® contact lenses have been designed to provide moisture every time you blink - and that can be up to 14,000 times a day! This advanced technology ensures refreshing comfort from morning to night, and makes Focus DAILIES® contact lenses a great choice if you live in a dry climate, work in an air-conditioned office, or if you are a frequent flyer.
Designed with extra thin edges, for easier, more comfortable use, Focus DAILIES® All Day Comfort also do away with the need to buy and use lens care solutions.The popular DAILIES® range includes Focus DAILIES® that are available in packs of 30 and 90 lenses, Focus DAILIES® Toric in packs of 30 and 90 and lastly Focus DAILIES® Progressives which are only available in a 30 pack.
Alcon Focus DAILIES® contact lenses - no hassle, no fuss.
$34.00
Alcon
Product Code: CV003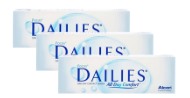 $73.00
Alcon
Product Code: CV004

HEALTH FUND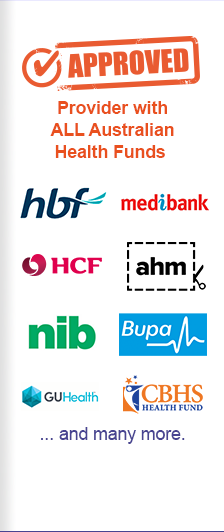 PAYMENT OPTIONS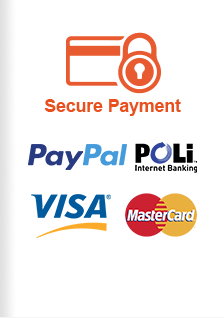 Shop By Type