Gelflex Extreme H20 Monthly
Lenses Per Box:

3

Replacement:

Monthly

Base Curve(s):

8.6 8.8

Diameter:

14.2

Health Fund Code:

851
Wearability:
1 lens = 30 days of daily wear
Product Description
Gelflex will be discontinuing it's Monthly Extreme H20 contact lenses in March 2018. A new monthly lens has been launched to replace these lenses for those who wear a 8.6 base curve - Sofclear Comfort with BioMoist. Prior to purchasing these lenses we suggest you contact us and request a free trial to ensure your comfort and vision. If you wear an 8.8 base curve we suggest you see your Optometrist for an alternative lens fitting.


Gelflex Extreme H2O monthly contact lenses have 59% water content, of which 97% of this moisture is maintained and not blinked away during wear. For this reason Extreme H2O monthly contact lenses are often prescribed by eye care practitioners for patients who suffer from clarity and comfort issues related to dry eyes.

Extreme H2O monthly lenses are also prescribed for those contact lens wearers that find they suffer from protein build up on the lens surface, causing discomfort during wear. This build up of protein and lipids can limit the amount of time lenses can be worn comfortably. This can become expensive if monthly lenses are being purchased and then can only be worn for half the time due to the deposit build up. Gelflex Extreme H2O Monthly lenses resist this deposit build up ensuring the maximum wear time can be achieved.


Other Related Products and Box Sizes
$32.00
Gelflex
Product Code: GF003

IN A HEALTH FUND ?

Simply send your receipt from us to your Health Fund to Claim Your Rebate.
Health Fund Info
PAY SECURELY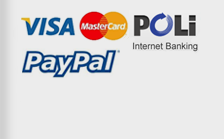 Why
contactlens.com.au ?
Save Up To 50%
Express Delivery
Health Fund Claimable
Genuine brands
Fresh Supplies
Australian Company
CONTACT LENS CARE
This video demonstrates and provides instruction on the best way to insert and remove your contact lenses.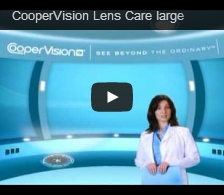 Shop By Type