Freshlook Coloured Contact Lenses
The Freshlook Prescription Tab above features the full Freshlook coloured contact lens range which are available in a prescription power. Unfortunately Freshlook contacts are not available if you need visual correction for astigmatism. The Freshlook Cosmetic Tab features the full Freshlook coloured contact lens range that are intended for cosmetic purposes and have no prescription power. Please choose the correct tab to see all the Freshlook range that suits your needs.
Freshlook Colours, Freshlook Colourblends and Freshlook Dimensions are two weekly contact lenses this means that they can be worn on a daily basis but then need to be removed at the end of the day and stored in a contact lens case with fresh contact lens solution, everytime. These two weekly lenses can be worn 14 times during a 30 day period and then they should be thrown away. Over wear can cause eye infections as bateria builds up within the lens material.
Choosing a Freshlook colour can be tricky, however if you visit http://www.freshlook.com.au/ you can up load your picture and try on the lens colours or you can choose a model whose natural eye colour, skin tone and hair colour is the closest to your own to get an idea of what the colours might look like on you.
As a rule of thumb Freshlook Colourblends can provide a subtle colour change to naturally dark eyes but a more noticeable change on lighter coloured eyes. Freshlook colours provide a more dramatic colour change even if your natural eye colour is dark. Freshlook Dimensions are more suited to naturally lighter eyes subtly blending naturally with colours of Sea Green, Carribean Aqua and Pacific Blue giving your eyes more colour depth and definition.
Freshlook Dailies are the perfect option if you only want to occassionally change your eye colour, as they come in a box of 10 daily disposable lenses so you wear a new contact lens everytime and then throw it away after you've worn them. The colours range includes, Blue, Grey, Green and Pure Hazel and they are available with a prescription power or as a cosmetic lens.
If you are ordering Freshlook contacts with a prescription you can claim on your health insurance. Unfortunately Freshlook contacts without a prescription which are being used for cosmetic purposes are not claimable.

IN A HEALTH FUND ?

Simply send your receipt from us to your Health Fund to Claim Your Rebate.
Health Fund Info
PAY SECURELY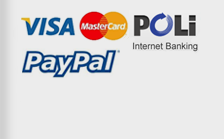 Why
contactlens.com.au ?
Save Up To 50%
Express Delivery
Health Fund Claimable
Genuine brands
Fresh Supplies
Australian Company
CONTACT LENS CARE
This video demonstrates and provides instruction on the best way to insert and remove your contact lenses.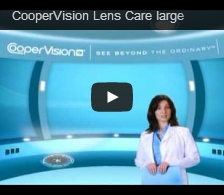 Shop By Type