Freshlook Illuminate - 30 Prescription Contact Lenses
Replacement:

Daily

Base Curve(s):

8.6

Diameter:

13.8

Health Fund Code:

851
Wearability:
A Fresh New Lens Every Day
Product Description
Freshlook Illuminate - diamond black, are not a coloured contact lens they are designed to make your eyes look larger and more defined with the use of a black limbal ring that circles the iris, which is very effective and natural looking.

If you wear contact lenses for prescription and your eyes are small, Freshlook Illuminate offers not only correct vision but enhances the eyes too.

Freshlook Illuminate are also known as circle lenses. The box contains three sleeves with 10 lenses in each, the boxes of 10 are not sold separately, they only come in a package of 30 daily wear contact lenses.

Below are other prescription contact lens option that will make the eyes look bigger. The Acuvue Define Vivid Style has the same limbal ring but brown for lighter coloured eyes.


Our Price:
$
35.00
Restricted
I'm sorry but these contact lenses have not been approved by the manufacturer for sale on Australian based websites. Once approval is given, you can be assured that contactlens.com.au will make them available.
So we can notify you when this product becomes available online please leave us your name, email and phone number below
Other Related Products and Box Sizes
$41.00
Johnson & Johnson
Product Code: JJ010

$22.00
Alcon
Product Code: CV015

$35.00
Colourvue
Product Code: VUE15

IN A HEALTH FUND ?

Simply send your receipt from us to your Health Fund to Claim Your Rebate.
Health Fund Info
PAY SECURELY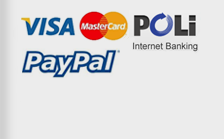 Why
contactlens.com.au ?
Save Up To 50%
Express Delivery
Health Fund Claimable
Genuine brands
Fresh Supplies
Australian Company
CONTACT LENS CARE
This video demonstrates and provides instruction on the best way to insert and remove your contact lenses.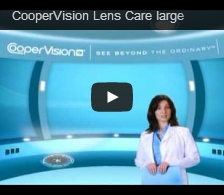 Shop By Type