White Contact Lenses By Colourvue
Replacement:

3 Monthly

Base Curve(s):

8.6

Diameter:

14
Wearability:
Up to 3 Months of Daily Wear, Stored Correctly Inbetween Use
Product Description
Colourvue's white contact lens range features 14 creative designs with a white base, they can provide a startingly look as the white base of the contact lens overlaps the colour of the iris creating a ghostly, haunting effect.

Colourvue lenses are safe to wear, using a unique three layer technology, the design colours are locked inside the lens so they don't come into contact with the eye. Colourvue contact lenses are the only cosmetic lenses that have been approved by the TGA, an Australian government agency that establishes the safety of products prior to being sold to the Australian public.

White contact lenses are the perfect party accessory, but wearers need to be aware that vision can be obscured during wear. These white contact lenses can be worn many times, but not shared with others, during a 3 month period from opening, after which they should be discarded as bacteria build up on the lens material can get to levels that can be harmful to eye health.

You can purchase 1 pair of lenses or 3 pairs, choosing from all the crazy design ranges, to see the other designs you will need to select the other products - ie Red Contact Lenses, Costume Contact Lenses.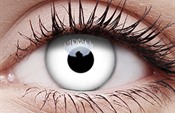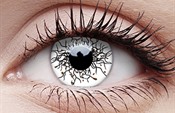 Click to scroll images
Other Related Products and Box Sizes

$38.50
Colourvue
Product Code: VUE01

HEALTH FUND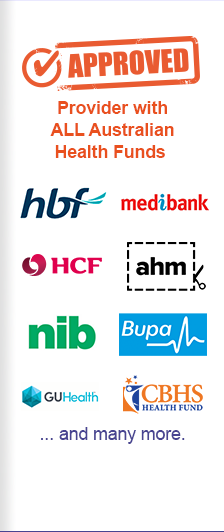 PAYMENT OPTIONS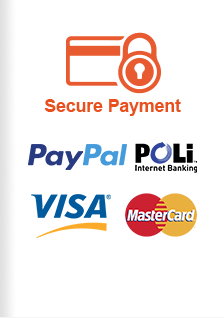 Shop By Type