Acuvue Oasys 24 Contact Lenses
Lenses Per Box:

24 Lenses

Replacement:

Two Weekly

Base Curve(s):

8.4 8.8

Diameter:

14

Health Fund Code:

852 x 2
Wearability:
14 Daily Wears or up to 6 Days of Continous Wear if permitted by your Optometrist
Product Description
If you are a regular wearer of Acuvue Oasys contact lenses with Hydraclear Plus this 24 pack is more economical at $119 in comparison to purchasing four separate boxes at $ 138!

Acuvue Oasys contact lenses remain silky smooth all day long with their built-in Hydraclear Plus Technology. They are easy to handle, feature a light blue tint and a 1-2-3 inside out marker, aiding insertion and removal techniques.

Did you know that Acuvue Oasys contact lenses can be worn overnight? This is a great and convenient option if you're in a situation with irregular hours. Overnight use should always be approved by your health care professional first. Overnight wear reduces the two weekly wearing schedules, as each day and night should be counted as two days of wear.

Acuvue Oasys 24 Pack provides 12 months' supply for one eye or if both eyes require the same power, one pack of 24 lenses will provide 6 months of wear.
Other Related Products and Box Sizes
$34.50
Johnson & Johnson
Product Code: JJ012

$49.00
Johnson & Johnson
Product Code: JJ015

IN A HEALTH FUND ?

Simply send your receipt from us to your Health Fund to Claim Your Rebate.
Health Fund Info
PAY SECURELY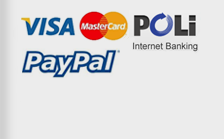 Why
contactlens.com.au ?
Save Up To 50%
Express Delivery
Health Fund Claimable
Genuine brands
Fresh Supplies
Australian Company
CONTACT LENS CARE
This video demonstrates and provides instruction on the best way to insert and remove your contact lenses.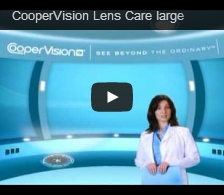 Shop By Type