Proclear 1 Day 30 Lenses
Lenses Per Box:

30

Replacement:

Daily

Base Curve(s):

8.7

Diameter:

14.2

Health Fund Code:

851
Wearability:
A fresh lens every day
Product Description
CooperVision Proclear 1 Day is a hydrogel daily disposable contact lens. Hydrogels typically feature a high water content that makes them soft and comfortable to wear.

The difference with Coopervision Proclear 1 Day lens is that it contains a "water loving" molecule that retains its water content for up to 12 hours. For those who suffer from eye dryness when wearing contact lenses, CooperVision Proclear 1 Day lenses may provide a welcome relief.

Eye dryness can be caused by a number of factors that include ; a reduction of natural tearing due to age, medical conditions and medications, dry climate / work conditions, irritants such as smoke and infrequent blinking when using the computer or driving.

Coopervision Proclear 1 Day lenses also come in a box of 90, if you wear these lenses everyday, the larger box is a cheaper option and is featured below in the related products.

Other Related Products and Box Sizes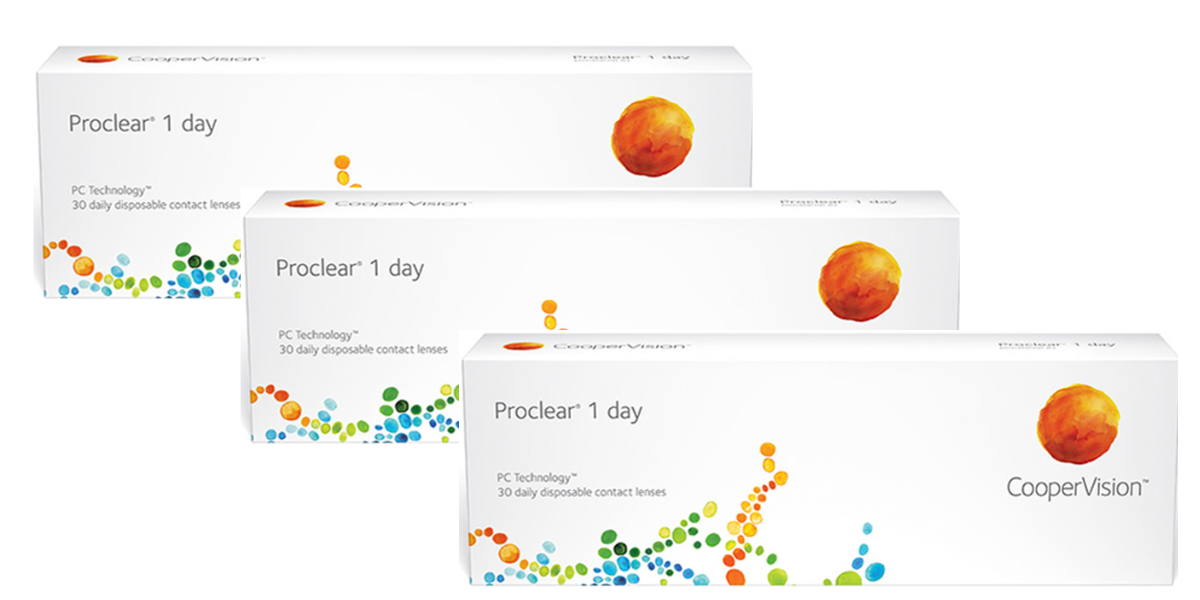 $83.00
Cooper Vision
Product Code: CP007
$46.00
Cooper Vision
Product Code: CP036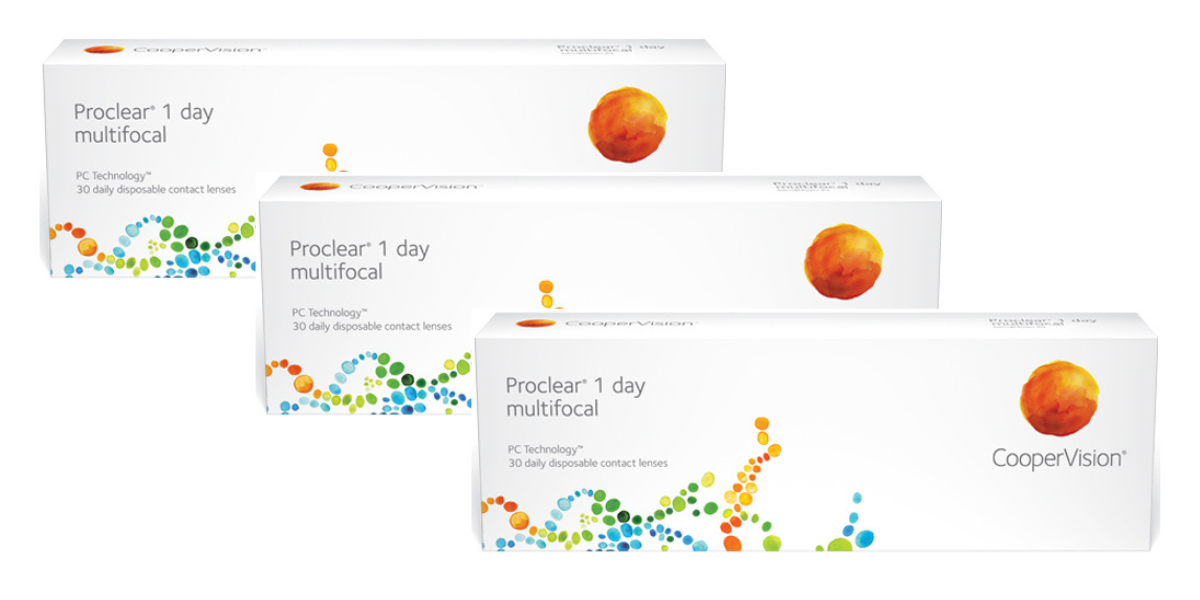 $119.00
Cooper Vision
Product Code: CP037

HEALTH FUND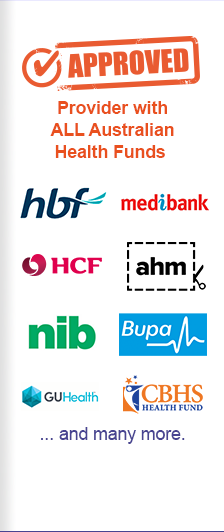 PAYMENT OPTIONS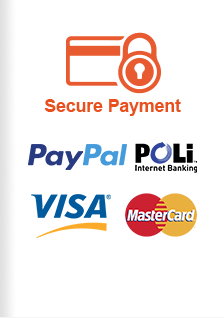 Shop By Type