Extreme H2o
Gelflex
Gelflex Extreme H20 Xtra contact lenses are made from a soft hydrogel material called Hioxifilcon A, this material has unique water blinding properties which means that the high water content of 59% is retained throughout wear. For the contact lens wearer that suffer from extremely dry eyes, Extreme H2O contact lenses still feel the same on the eyes from the moment you put them in to when you remove them at the end of the day. Extreme H2O contact lenses are designed to be worn for a two weekly period, taking them out every evening and storing in contact lens solution inbetween wears.
Gelflex Extreme H2O Xtra contact lenses are a soft hydrogel contact lens as opposed to a Silicone Hydrogel lens. Many contact lenses these days are made from Silicone Hydrogel materials as they offer the best of both worlds - they have a reasonable water content which are usually bolstered using contact lens storage solutions and the oxygen transmissability to the cornea is higher, keeping the cornea healthly, than in a hydrogel lens. In saying that some contact lens wearers are unable to wear silicone hydrogel contact lenses as they develop an allergic reaction to the material which includes redness and itchy eyes or the comfort of the silicone hydrogel material isn't as comfortable due to the reduced water content and the wearers dry eye condtion.
Gelflex Extreme H2O Xtra contact lenses are a slighter thicker contact lens design offering patients alittle more durability.

IN A HEALTH FUND ?

Simply send your receipt from us to your Health Fund to Claim Your Rebate.
Health Fund Info
PAY SECURELY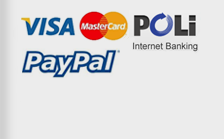 Why
contactlens.com.au ?
Save Up To 50%
Express Delivery
Health Fund Claimable
Genuine brands
Fresh Supplies
Australian Company
CONTACT LENS CARE
This video demonstrates and provides instruction on the best way to insert and remove your contact lenses.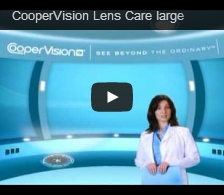 Shop By Type