Red Contact Lenses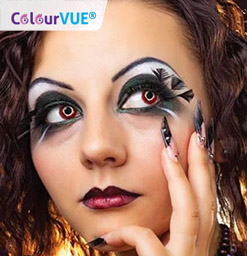 Replacement:

3 months

Base Curve(s):

8.6

Diameter:

14
Wearability:
Up to 3 months of daily wear, stored correctly inbetween use.
Product Description
Creative and providing high visual impact, stepping in any of Colourvue's Red Contact lens designs, will certainly get you noticed. The red contact lenses that the model in the poster is wearing is called Hellblazer, this design and 13 other best sellers are featured on this page.

As these lenses do not have any prescription power and are purely for cosmetic use, they attract GST, this has already been included in the price of $38.50 for 1 pair or $95 for 3 pairs. When purchasing 3 pairs you can choose from any of the Colourvue wild designs range, included white lenses, costume lenses etc the entire lens range is listed in the drop down box and if you would like to see examples of the designs you will need to go to the respective products.

These red contact lenses can be worn as many times as you like within a 3 month period, from opening. Storage of these lenses inbetween wears is important, a small bottle of contact lens solution needs to be purchased, within the box you'll find a contact lens storage vial. After wear simply rinse the lenses in solution and place them in the dry contact lens storage vial with fresh solution, everytime.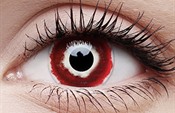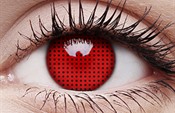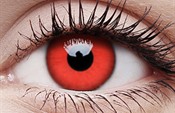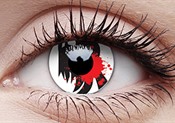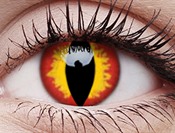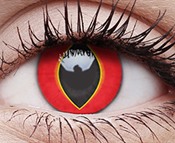 Click to scroll images
Other Related Products and Box Sizes
$20.00
Colourvue
Product Code: VUE03
HEALTH FUND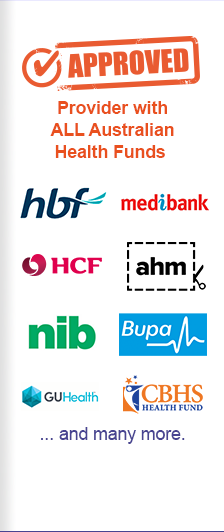 PAYMENT OPTIONS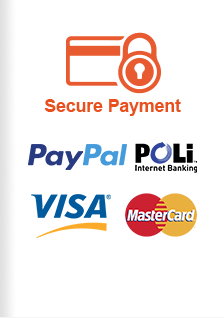 Shop By Type