Purevision
Bausch & Lomb
The Purevision contact lenses by Bausch & Lomb are all monthly lenses that can be worn on a daily basis or continuely for up to 30 days, dependant on the advice of your eye care professional. Purevision contact lenses are a soft contact lens made of a silicon hydrogel called BalafilconA, this material contains 36% water and delivers a high level of oxygen to the cornea during wear, which is very important for your eye health. The surface of Bausch & Lomb's Purevision lenses are treated so that they naturally keep thier moist throughout the day providing all day comfort to the wearer.
Purevision contact lenses are well known for their extended or continuous wear option, meaning that you can wear them while you are awake and during sleep. Bausch & Lomb promote that Purevision lenses can be worn for 30 days continously, however this wearing schedule is not for everyone. During your consultation with your eyecare professional they will access the health of your eyes which will give a indication of how long they will suggest you can safely wear Purevision contact lenses for a prolonged period. A study conducted in the US found 610 people out of 820 wore their Purevision lenses continously between 22 to 30 days before the individual found them uncomfortable.
If you are one of the lucky ones that can wear your Purevision lenses for 30 days without issue, please understand that 30 days is the maximum period, this can not and should not be extended as baterial builds up on the lens causing the risk of infection. Once you have finished a cycle of wearing your contact lenses continously you should remove the old lens you should give your eyes a rest and leave them out for at least the night. During contact lens wear you should always access your eyes yourself to ensure they look healthy and white, feel comfortable and your vision should be clear. If there is any issues at all you should see your eyecare professional.
There are always risks with contact lens wear, but wearing contact lenses for an extended period and overnight increases the risk for eye health complications. So to ensure extended wear safety always follow your eye care professional's advice, have your eye health reviewed every 12 months and never use Purevision contact lenses beyond their 30 day lifespan.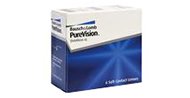 $55.00
Bausch & Lomb
Product Code: BL016
$60.00
Bausch & Lomb
Product Code: BL010
$105.00
Bausch & Lomb
Product Code: BL013

IN A HEALTH FUND ?

Simply send your receipt from us to your Health Fund to Claim Your Rebate.
Health Fund Info
PAY SECURELY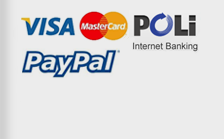 Why
contactlens.com.au ?
Save Up To 50%
Express Delivery
Health Fund Claimable
Genuine brands
Fresh Supplies
Australian Company
CONTACT LENS CARE
This video demonstrates and provides instruction on the best way to insert and remove your contact lenses.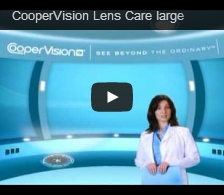 Shop By Type